Multi-Award Winning Solar Panels 2023
We supply some of the top-rated solar products to our customers so you can have confidence in your solar installation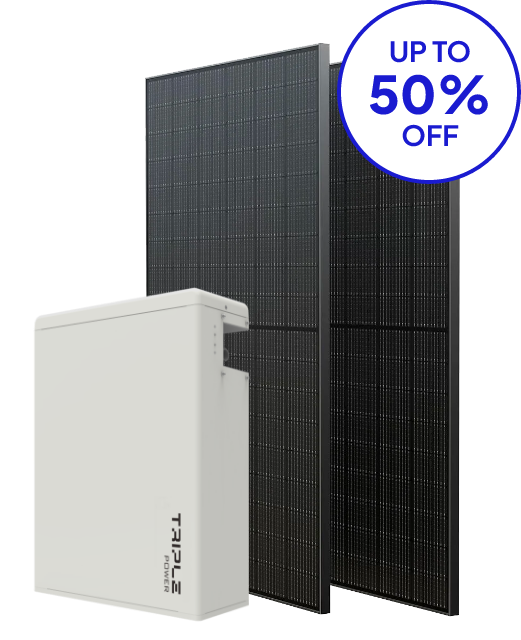 FREE CARBON OFFSET INSTALLATION
Buy Solar Panel & Battery Bundles
Save 70% on energy bills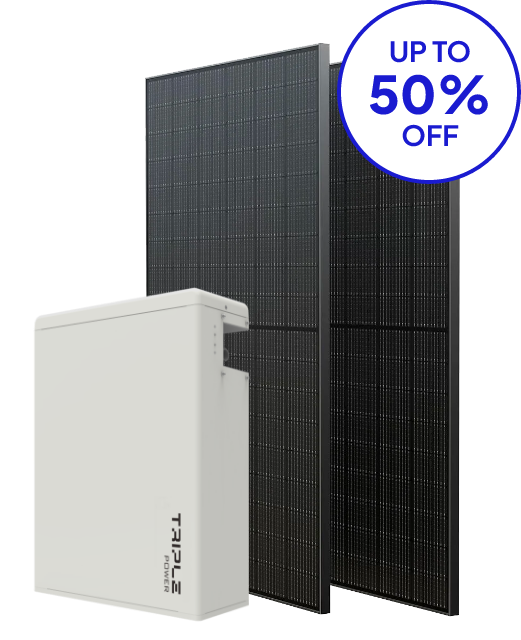 FREE CARBON OFFSET INSTALLATION
Buy Solar Panel & Battery Bundles
Save 70% on energy bills
Buy Solar Panel & Battery Bundles
Save 70% on energy bills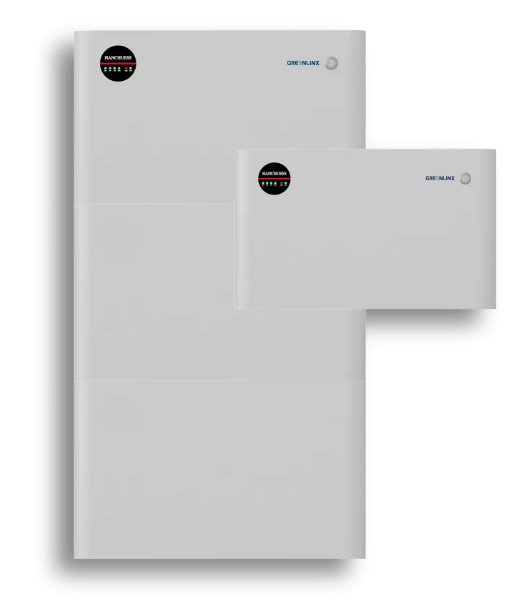 Buy Solar Panel & Battery Bundles
Save 70% on energy bills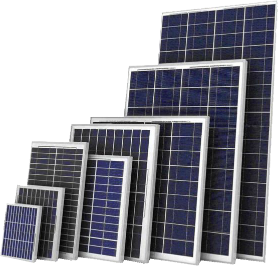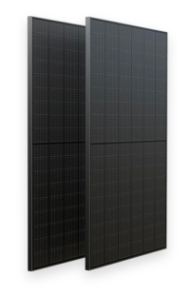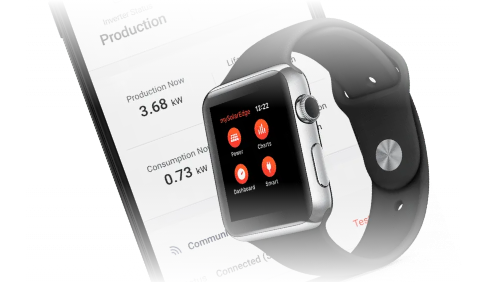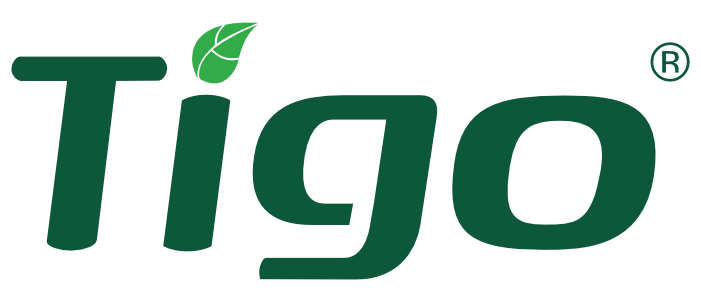 Tigo Optimiser Expert Review
Earn & Save Money with Solar
Earn
up to £500 a year

by installing solar through us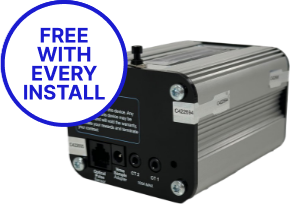 As part of the install you get a FREE £1999 Carbon Offsetting Monitor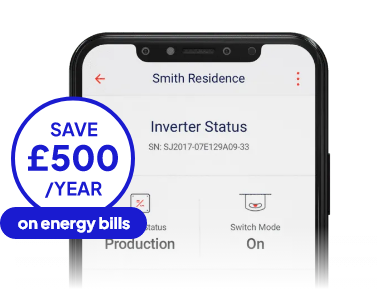 Claim up to £500 cashback straight into your bank account through carbon offsetting.
Over a 10 year period, this saves you up to 50% on the cost of solar.
Ready to receive a FREE Carbon Offsetting Monitor? Get Started Today
DON'T Buy Solar Panels without a Carbon
Offsetting Monitor - Here's Why
Why get a Carbon Offset Monitor?
We supply some of the top-rated solar products to our customers so you can have confidence in your solar installation
Choose whether you are just after a quick quote or want to design and build your own custom package using our roof drawing technology!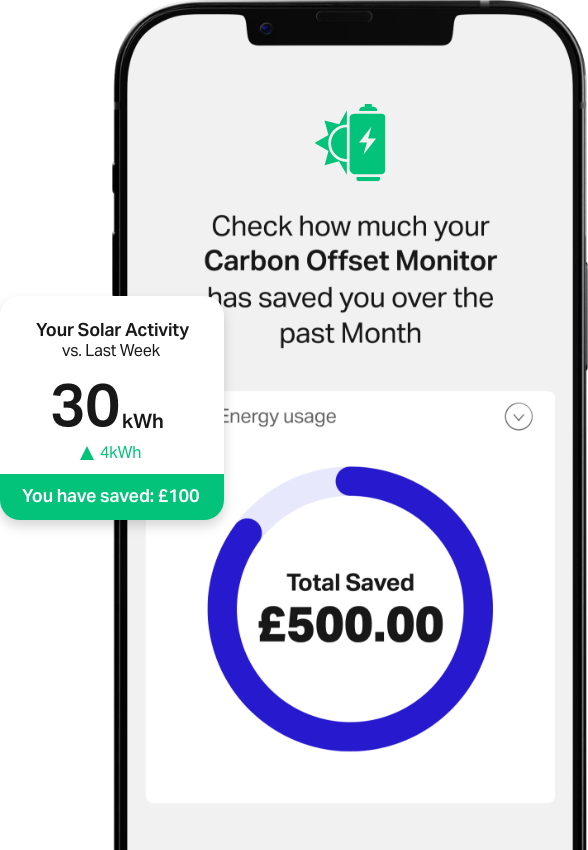 FREE CARBON OFFSET INSTALLATION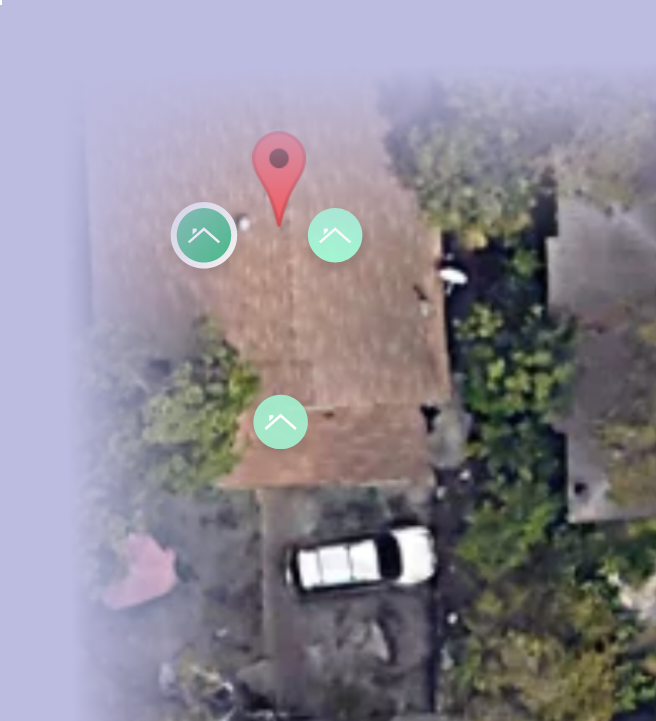 FREE CARBON OFFSET INSTALLATION
Need to speak to one of our Solar Specialists? We can help!
Why we are the
Number 1 Solar Panel Company

in the UK!
FREE Carbon Offset Monitor
Making more use of renewable energy sources makes a greener home
We will always price match with any of the competition so you know you are getting the best deal
Pay for your solar setup with manageable payments over a 7-year period
Take advantage of 0% VAT deal to make your installation even more affordable
We will always price match with any of the competition so you know you are getting the best deal
Pay for your solar setup with manageable payments over a 7-year period
Generate your own electricity to reduce your bills
Reduce your overall carbon footprint and impact on the environment
Take advantage of 0% VAT deal to make your installation even more affordable
Let us get you started today
Take a look at what our customers have to say!
Browse some of our most popular solar products available to you.
We only work with the best!







Switch to solar power today
Want to start enjoying the benefits of renewable green solar energy? Protect yourself from future energy price shocks with solar PV systems from solar panel installers you can trust.
With a full solar panel system installed, you can not only immediately start to reduce your energy bills, but you could also potentially start to earn by selling any excess electricity produced that you don't use back to the grid.
The cost to install domestic solar panels has been reducing in recent years, meaning there has never been a better time to go solar. Make the first steps to see if solar is a suitable option for your home and you could have solar panels installed and be part of the solar revolution.
Get your highly competitive no-obligation quote
Our Recent Solar Panel Installations
To keep up to date with all our Solar Panel Installations and more, make sure to give us a like and follow on Facebook, Twitter and LinkedIn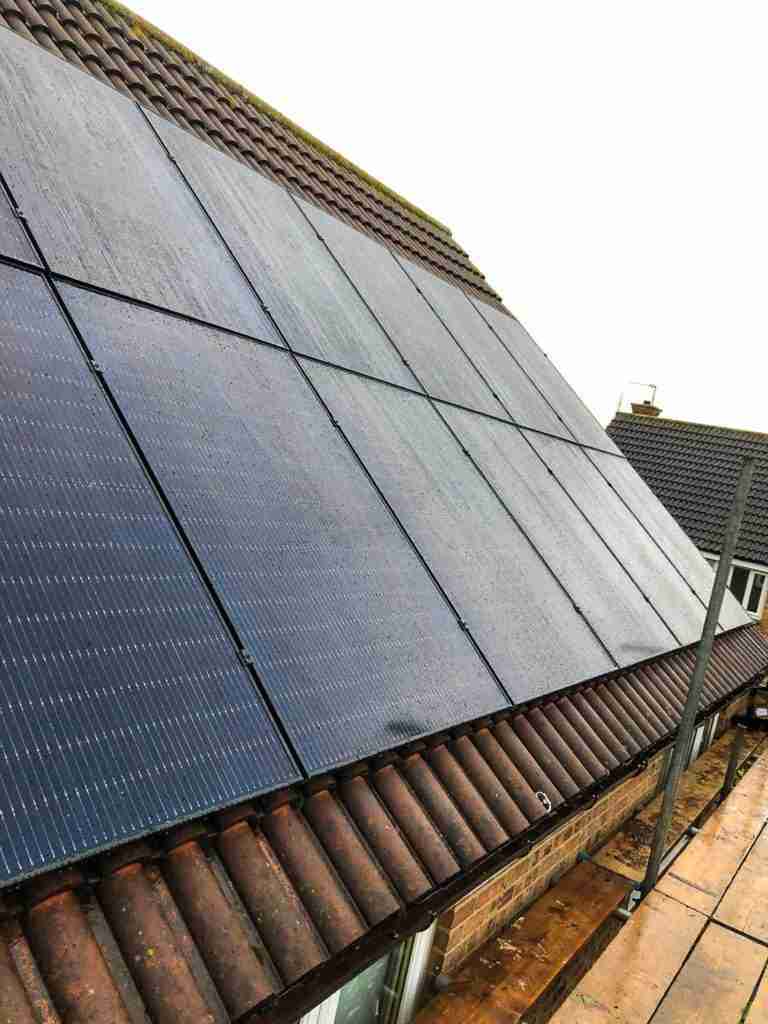 Here is what our customers say about us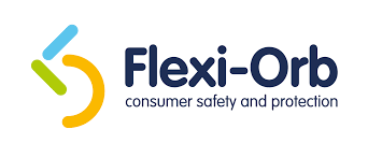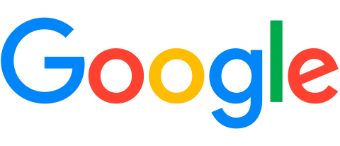 14 panel solar PV System + 3.2kWh Battery Storage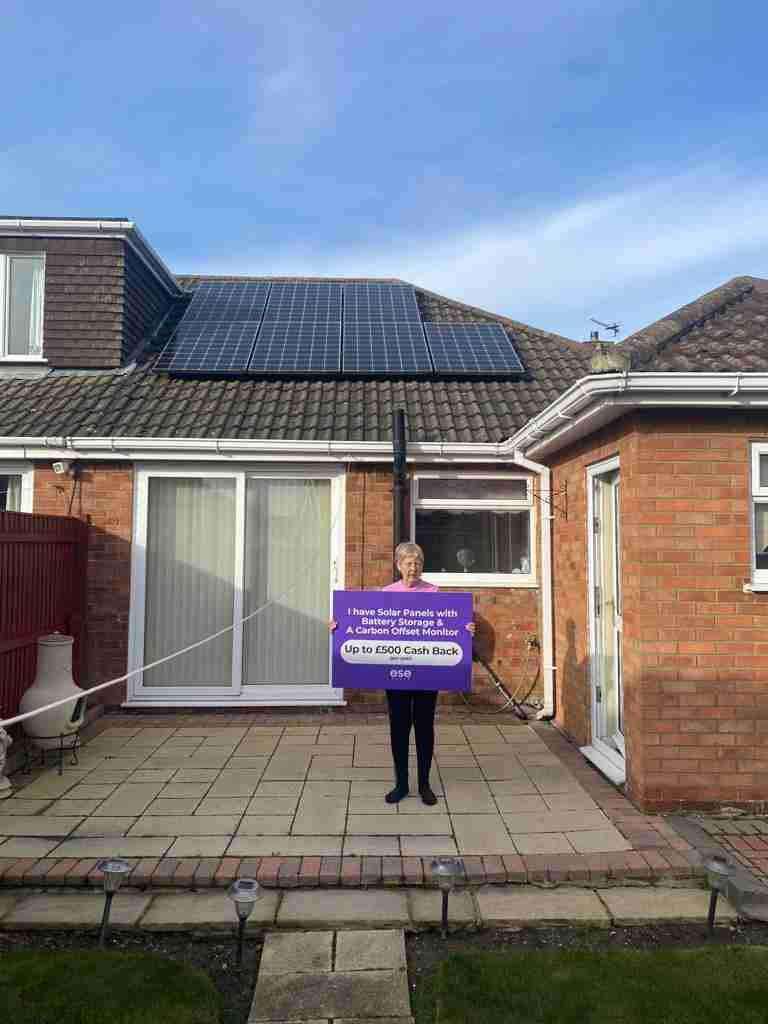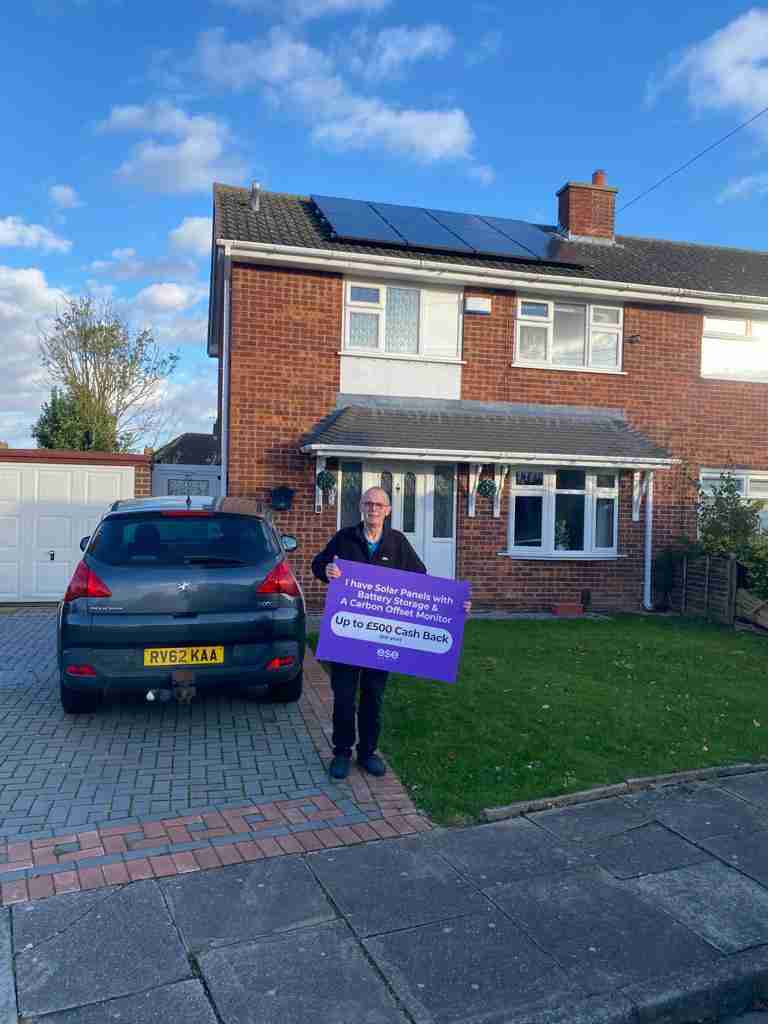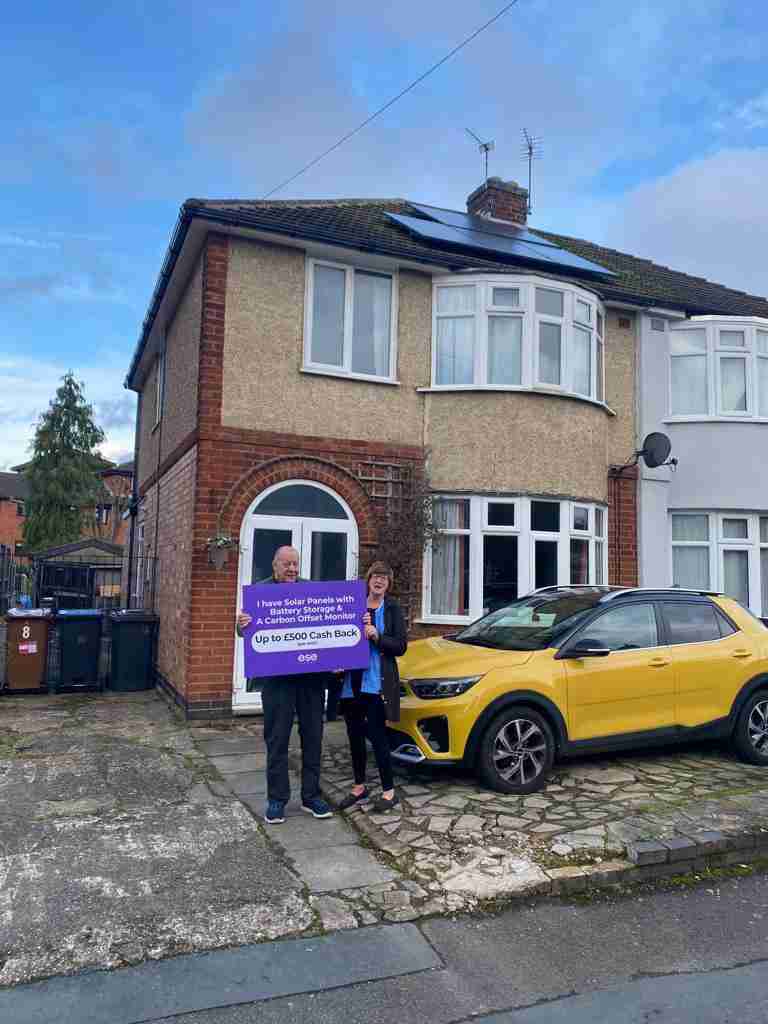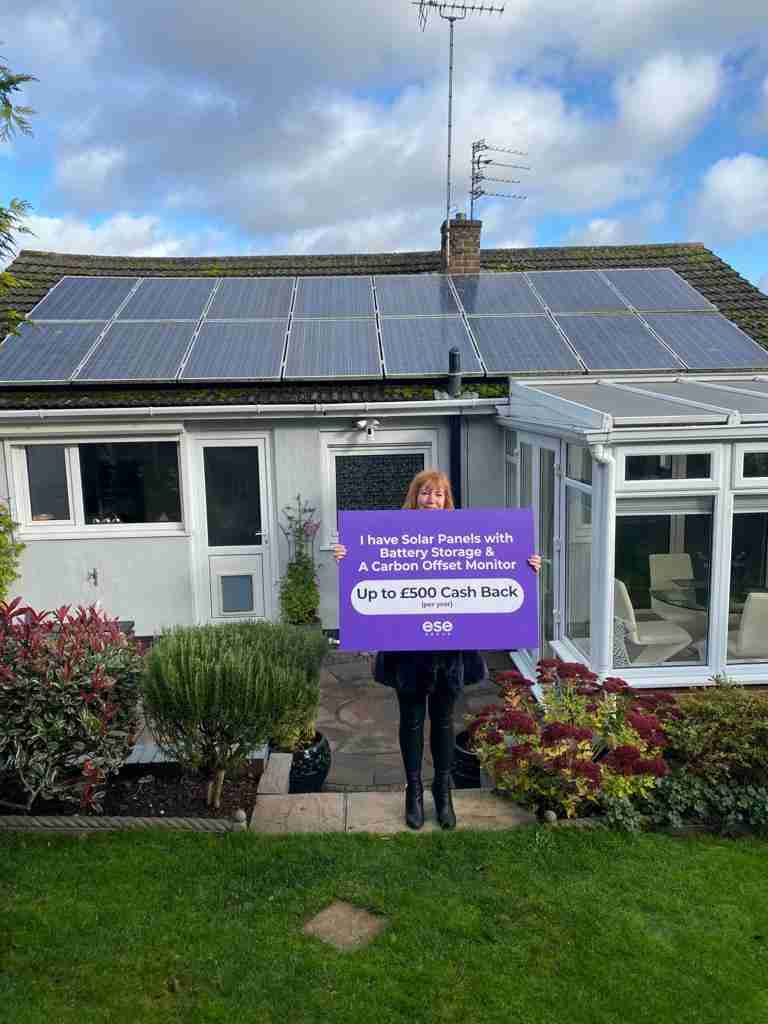 12 panel solar PV System + 2.4kWh Battery Storage
10 panel solar PV System + 3.2kWh Battery Storage
Solar panels from £?? due to new Carbon Offsetting
Why Solar Panel Installation?
Our solar PV and battery storage packages start from just £6,995, but is solar really worth the investment? It's possible with the savings that the cost of your solar system could provide payback within around 11 years, but this would depend on a number of different factors.
If you work from home or have several people at home (and therefore use more electricity during the day) then your bill savings will be boosted. Charging an electric vehicle or combining your solar PV with other renewable technologies, such as heat pumps or solar hot water systems can also increase your savings.
If you are able to take advantage of any excess electricity produced and sell it back to the grid in return for Smart Export Guarantee payments, your annual savings can be boosted further. The Energy Saving Trust, for example, estimates that a household that is home all day and receiving SEG payments could enjoy annual savings of up to £525 in some locations in the UK.
Why choose the ESE Group as your Solar Panel Installers
Our expert solar panel installer team is at the cutting-edge of renewable technology in the UK offering everything from design, installation, cost-effective solar maintenance packages and technical support for major green energy projects.
Our track record is unrivalled. Not only does our work as local solar experts make homes and workplaces more energy efficient, we also help reduce our customers' carbon footprint and save them money on their energy bills. We are also proudly doing our bit to tackle climate change by helping our customers with renewable green energy production.
Check out our Trustpilot reviews
Your solar PV system will be installed with the minimum of delay so you can start enjoying the bill savings immediately
Have full peace of mind with our industry-leading maintenance plan on all our solar installations
We're always there if you need us for any aftercare after your solar PV system is installed
Frequently Asked Questions
Why choose solar?

With a need for UK households to shift to greener more energy efficient systems, alternatives such as solar PV panels are becoming commonplace. Installing a solar PV system is a great investment for those whose property is suitable for this kind of set up.

Solar energy is a form of renewable energy, since it is generated from daylight as opposed to fossil fuels which have traditionally been used to power and heat homes. Going solar helps to reduce a household's carbon footprint and has a positive effect on energy bills.

At a time when energy prices have reached unprecedented highs, the need to keep your bills in check has never been needed more. Solar is a cost-effective alternative and helps you reduce your dependence on the National Grid.

As a great renewable technology, most solar panels can even boost the value of a property, making it a wise investment that will bring benefits immediately but also for the long-term.
How do solar panels work?

Solar PV panels are made from semiconducting materials, which when light shines upon the multiple cells made, electricity is created which then needs to be converted so it can be used in the home. The electricity created by the solar panels is direct current (DC) and a solar inverter converts it to alternating current (AC) to make it suitable for domestic use.

Electricity produced by solar PV panels can be used at the time it is produced, stored in a battery for later use, or any excess electricity produced can even be exported to the grid for payment. Solar panels don't necessarily need direct sunlight to work though the brighter the light exposure is, the higher the electricity output produced will be.
Are solar panels suitable for all properties?

Unfortunately, solar panels aren't a viable option for every household. Issues such as the size and orientation of your roof space, including any shadows being cast, can all impact on the ability to generate solar power efficiently.

This also applies to commercial solar panels too.

For maximum performance, a roof should be predominantly south-facing and be unshaded during the peak daylight hours (generally between 10am-4pm). Do not be overly concerned if your roof is not oriented in the right direction as it is still possible to have east/west facing solar panels which will still generate a good amount of solar electricity – around 80%+ compared to south-facing roofs.

The current condition of your roof is also a factor. The roof space needs to be large enough to house a solar array of sufficient size for it to be viable. Pitched roofs (usually at an angle of around 30 degrees) are usually more effective at capturing light rays than solar panels sited on a flat roof.
How do solar batteries work?

Solar batteries are an absolute must if you want to maximise the savings you make on your electricity bills through your solar system. Batteries store the electricity your solar panels generate that you don't need to use at the time.

This is particularly useful for people who are out working in the day (during the peak solar production hours of the day). The solar electricity can be stored in your battery for use in the evenings when you may want to operate high-energy consuming appliances such as tumble dryers, dishwashers, and washing machines.

Having a solar battery means that you'll use more of the electricity you generate rather than sending it back to the grid. The battery allows you to call upon the energy stored during the hours when your solar system isn't producing solar power.
How much could you save with solar?

Savings with solar are hard to pin down with any certainty as there are so many factors to consider including the weather, energy prices and a household's daily electricity use habits.

That said, as a rough guide to potential savings with solar, the Energy Saving Trust suggests the following potential savings for households that install solar, depending on the time they spend out of the home during the day and whether they export excess electricity back to the grid under the Smart Export Guarantee.

| | | |
| --- | --- | --- |
| Household | With SEG (exporting to the grid) | Without SEG |
| Home all day | £485 | £385 |
| Home in mornings | £420 | £305 |
| Home in afternoons | £395 | £275 |
| Out all day until 4pm | £330 | £190 |
| Out all day until 6pm | £305 | £160 |

Source: Energy Saving Trust. Savings based on October 2023 fuel price figures and based on being in the North of England. Savings will vary according to location.
What are SEG payments and can I get them?

The Smart Export Guarantee (SEG) is an opportunity to receive payment for any excess electricity produced that you don't use. It comes from an obligation placed by the government for larger energy suppliers to offer an export tariff that pays customers for excess electricity that they send back to the grid from renewable technologies such as solar panels.

ESE Group are an official partner of Flexi-Orb, which allows customers to receive SEG payments, meaning you can earn money from the excess energy your solar system generates.
How eco friendly are solar panels?

Solar panels are a brilliant green alternative to traditional methods of heating and powering a home which have relied on burning fossil fuel or converting electricity into heat. They generate electricity for the home using daylight, which is abundant and a renewable source of energy.

By switching to solar panels through a reliable solar panel company like ESE Group, you can massively reduce your carbon footprint. A typical 3.5kW solar system for example reduces a household's carbon emissions by almost one tonne of CO2 annually.
Why choose ESE group as your solar panel company?

With our extensive experience of solar installation, we can help you find out whether solar is suitable for your home and then identify the best setup to maximise your savings.

Whether you are looking for a solar PV system for the first time, seeking to upgrade a current solar system, or needing solar maintenance or repairs, our expert team have got you thoroughly covered and this marks us out as the best option among UK solar companies.
How quickly can ESE group install your solar system?

When you've made the decision to choose us as the solar company you'd like to work with, we understand you will be keen to press on and get up and running as soon as possible. We're proud to say that we offer one of the fastest turnaround times in the UK. We have perfected our solar installation process and, on average, we fully install solar systems within 3-6 weeks from the moment our customers pay their £1,000 deposit.
Is planning permission required for solar panels?

The good news is that planning permission is not usually required for solar panels as these are normally considered 'permitted development', so there is usually no delay involved as there would be if you were having to seek planning approval.

There are some exceptions when it comes to planning permission for solar panels, and these apply if your property is a listed building or in a conservation area. In these circumstances, you may need to seek approval from your local authority building control team.
What if I have a problem afterwards with my solar panels?

Rest assured, if you have any problems with your solar set up, we're there for you. Should any issues occur ESE Group will take care of this with our industry leading 15 years maintenance package which includes callouts and 24-hour monitoring of your system, ensuring maximum generation for your home.

ESE Group also provides insurance backed guarantees, meaning if for whatever reason ESE Group was no longer in business then the work we carried out is insured.
What happens when there is not enough light to generate sufficient electricity?

There is a popular misconception that solar panels need direct sunlight to generate electricity, but this isn't the case. Solar panels need light, not necessarily direct light in order to produce solar power, though they will produce at a lower rate on cloudier days.

On overcast days, your solar panels might work at half capacity, though this could fall further with extreme cloud cover. You do not need to be worried about having insufficient electricity supply on these low production days as your home will just draw electricity from the grid to meet your need, as you did before your solar panels were installed.
What is the typical life of solar panels?

The length of time that solar panels last has increased over time as the technology has improved. These days, solar panels are generally expected to last between 20-25 years, but it is not unheard of, and some manufacturers even claim that their solar panels could operate effectively for as much as 40 years.

While solar panels generally require minimal maintenance, their efficiency can fall over their lifetime (by about 15%) and inverters may need to be replaced. There may be occasions when things go wrong, and that's where we can help you with our comprehensive maintenance service.
What is the deal with 0% VAT on solar panels then?

Households are able to benefit from zero-rate of VAT on energy-efficient measures being installed in residential households, such as having solar panels fitted. The scheme is due to run for five years from April 2022 and will last until the end of March 2027.
Take a look at what our customers have to say!
Browse some of our most popular solar products available to you.