Ground-Mounted
Solar Panels
Choose ground-mounted solar panels to increase energy output
Ground-mounted solar panels can be positioned to ensure your solar array is utilising as much solar energy as possible
Take advantage of 0% VAT deal to make your battery installation even more affordable
We will  always price match with any of the competition so you know you are getting the best deal
Pay for your solar battery set up with manageable payments over a 7-year period
All our solar batteries are completely plug and play, meaning you can add more batteries as and when you need to!
Our Greenlinx Solar Batteries come with 12 year warranty so you can stay worry free
Are
Ground-Mounted Solar Panels

Right For You?
Are you thinking of installing solar panels but aren't sure a roof-mounted system works for your home? Why not consider ground-mounted solar panels?
Sometimes your roof just isn't right for heavy solar cells, or perhaps the land around your home captures so much sunlight throughout the day that it just makes sense to place your solar panels on the ground.
Whatever the reason, ESE Group have you covered. As an expert team of solar installers, we'll be able to advise you further about whether a more traditional roof installation or ground-mounted installation is right for you.
Read on below to learn everything there is to know about ground-mounted solar panels and how they can help you save on your energy bills for years to come. Alternatively, fill out this quick form to have one of our solar experts give you professional advice within 48 hours.
Our Battery Storage
Best Sellers
Some of our most popular battery products available to you
Tesla Powerwall Battery Storage
Solar Edge Battery Storage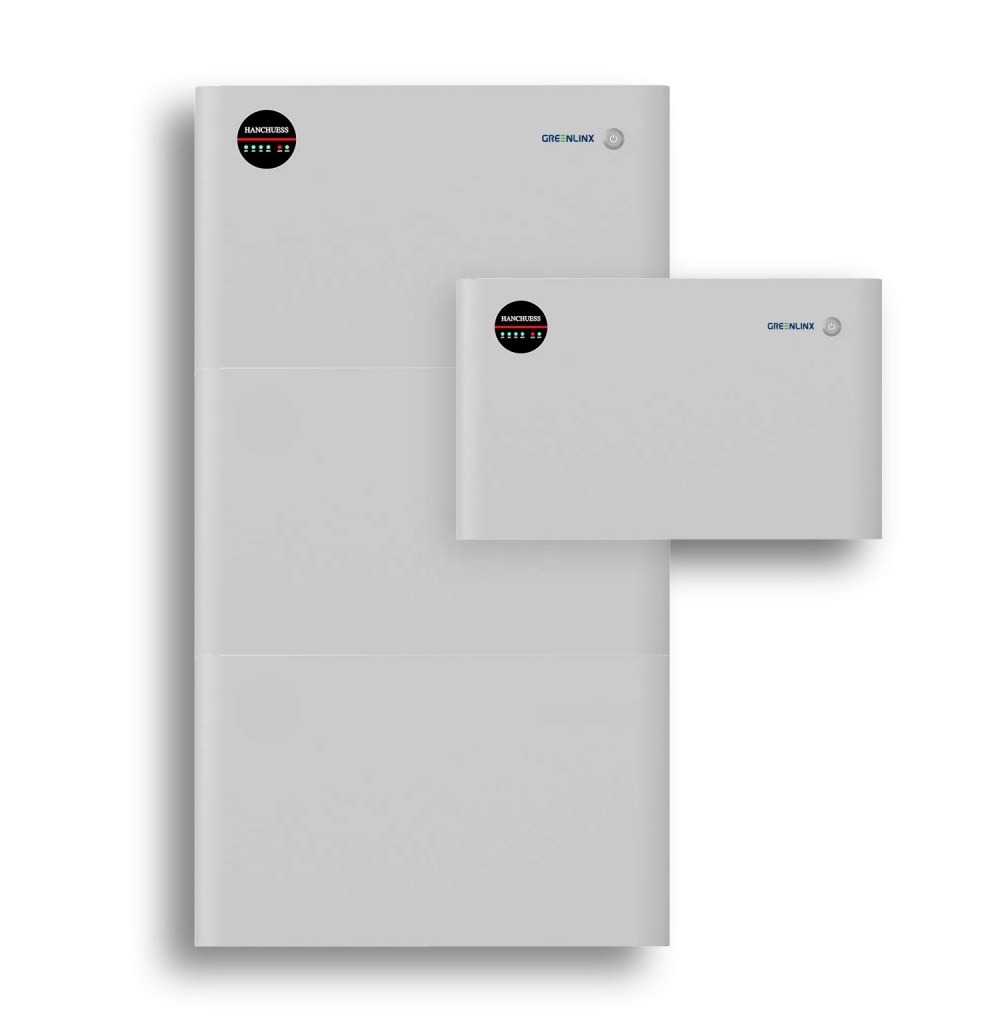 Greenlinx Battery Storage
Luckily, solar panels, also called solar cells or solar electric panels, are becoming more affordable than ever before! Plus, the technology behind this green renewable energy source is becoming more innovative by the day.
As a result, it's becoming easier to use free energy from the sun and reduce your carbon footprint. ESE Group has worked closely on numerous projects to improve energy efficiency and reduce the client's impact on the environment.
It might also be worth considering improving the efficiency of your solar system with a solar battery storage unit, so that any excess solar energy will be diverted to the battery for later use, rather than being sent back to the grid. Then, once the battery is fully charged, any extra solar energy after that will be diverted to the grid when you're part of the Smart Export Guarantee.
The benefit of having a battery storage unit is that any time the amount of solar energy being produced by your ground-mounted panels is reduced, you can then revert to the stored energy in the battery to supply whatever you need. This helps reduce the amount of energy you're buying from the grid, thus lowering your energy bills as well as your carbon footprint.
If you have an electric car, the ESE Group can also design, install, and maintain an electric vehicle (EV) charging system in your home. The system acts like a battery that stores up excess solar energy. Then, when your car needs a boost, the EV charging system is all set and ready to go.
What Difference Does
Installing Ground-Mounted Solar Panels

Make To You?
Electricity is a commodity. It's a form of energy that's generated, distributed, bought, sold, and consumed.
To put that into perspective, the average household or small business in the UK uses nearly 4,000 kWh per year, which comes to about £600, depending on ever-changing energy prices at the time. That may be a reasonable enough sum for some households. But, for others, it's taking its toll on their finances.
Help The Environment
The other thing to consider is that all this generating of electricity is destroying the delicate balance of the environment. After all, the most common way to get electricity today is still by burning fossil fuels. This leads to the emission of greenhouse gases that cause air and thermal pollution.
Combined, these problems have caused global temperatures to rise, polar caps to melt, and whole species to become extinct.
This is where renewable energy and ESE Group comes in.
Installing solar panels, especially the ground-mounted variety, allows you to harness all that free energy from the sun. Think of all those sunny days during the summer. Why let all that free energy go to waste?
Reduce Energy Bills
The most exciting part is that solar energy can cut back your energy bills considerably. The more you rely on solar panels, the less you'll rely on energy companies for your energy needs, helping you save money.
So, you not only save money over time, but you also do your part in saving the environment.
Get The Best Solar Deals With ESE
Enquire with us today and get your solar installed within 4 weeks!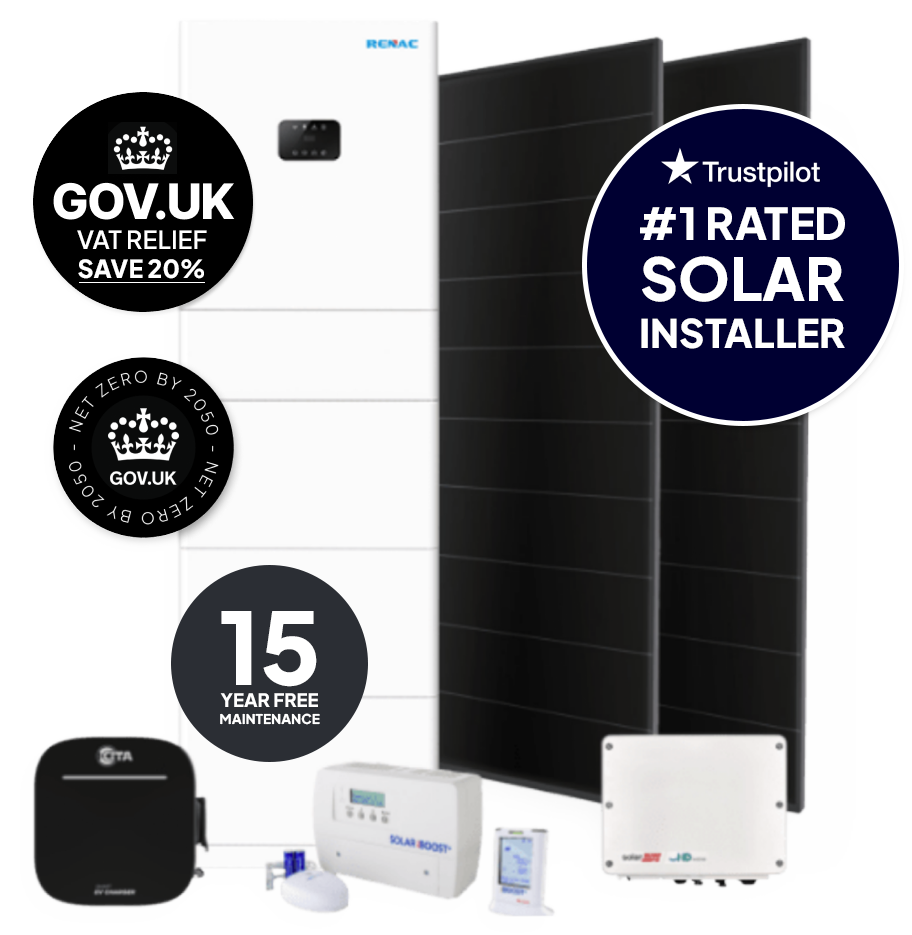 Download our brochure for more information on our

installations & products!
Generate your own electricity to reduce your bills
Reduce your overall carbon footprint and impact on the environment
Making more use of renewable energy sources makes a greener home
Our straightforward process could see you saving on bills in just a few weeks
Get your highly competitive no-obligation quote
Our straightforward process could see you saving on bills in just a few weeks!
Enter your postcode and answer a few questions about you and your property
Chat with one of our friendly advisors who will answer all of your solar related questions
Once you are happy with your bespoke quote, our expert installers will have you installed within 1 month
You can expect to see your energy bills reduce within the first month of having your solar panels installed
Get your highly competitive no-obligation quote in less than 60 seconds
Types

Of Ground-Mounted Solar Panel Differences
During installation, ESE Group attaches the solar panels to a structure responsible for holding them at a certain angle to ensure maximum sunlight exposure.
These structures come in various types, such as:
Metal A-frame: a standard frame fixed into a pile-driven pole or a concrete base

Ballasted plastic tube: sits flat on the ground to maximise exposure and protect the panels from the wind; can also be used on flat roofs

Solar tracking system: allows the solar panels to move along with the sun to get about 10% to 45% more exposure over the course of the day

Wooden frame: this is often bespoke and can double as another structure
Ground-Mounted Solar Panels:
Pros & Cons
With ESE Group, you get an in-house team of designers who will survey the property to create a solar system tailored to the needs of the land.
Once they conduct the survey, you'll get a detailed layout of all the possible options. Then, after you choose the option you feel best suits your home or business, the process takes off, and before you know it, you'll have a newly installed system of solar panels in the ground.
The entire process from start to finish can be completed within two weeks if you're looking for a fast solution.
While it may sound quick and hassle-free, it pays to think carefully about whether ground-mounted solar panels are right for you. Take a look at some of the benefits of installing ground solar panels as well as a few drawbacks.
Pros
The first advantage of ground-mounted solar panels is that they make use of land space that gets a lot of sunlight. This is especially true for places without suitable roofing. Ground-mounted solar panel installations are also typically installed around the same amount as roof solar panels, meaning they're more popular than most people first realise.
Another benefit is that ground-mounted panels aren't restricted to size, orientation, or angle as with rooftop systems. So, you get more flexibility in the design and construction of ground-mount solar panels. Then, if you want to extend the system, simply add a couple more panels, and you're set.
Being down on the ground boosts airflow around the panels. This boosts their efficiency and maximises their generation.
They can also be designed higher off the ground. This extra space below them allows for grazing or wildlife if you're installing them in the countryside or on a farm.
Additionally, the added height of the panels means they're more suited for bifacial panels, which are equipped with solar cells on the back. This extra surface captures the light that reflects off the ground, further maximising energy production. On a grassy surface, reflectivity can reach around 4%, whereas if the ground is covered with white pebbles, reflectivity doubles, reaching nearly 8%!
Another significant benefit is that you can clean dust and debris off ground panels much easier than rooftop systems. Plus, whenever you need to fix, maintain, or replace any of the panels, it's much less of a hassle than climbing up on the roof.
Cons
The biggest drawback is that this option is more viable on farms or commercial land. Unlike residential homes, these properties have tons of empty ground to spare. With the right space, UK homes could still benefit from ground-mounted panels, but ensuring you have enough space for them is essential.
Ground-mounted panels require more materials to set up and more labour. This means higher initial installation costs compared to rooftop systems. But if a rooftop panel system simply won't work for you, then a ground-mounted system may be your best option to increase efficiency.
Finally, this disadvantage won't necessarily affect everyone, but it's still worth mentioning. Rooftop solar panels protect a significant portion of the roof from the elements and deterioration. They also help add a layer of insulation from the cold or heat. You obviously don't get these same benefits from ground-mounted systems.
Get The Best Solar Deals With ESE
Enquire with us today and get your solar installed within 4 weeks!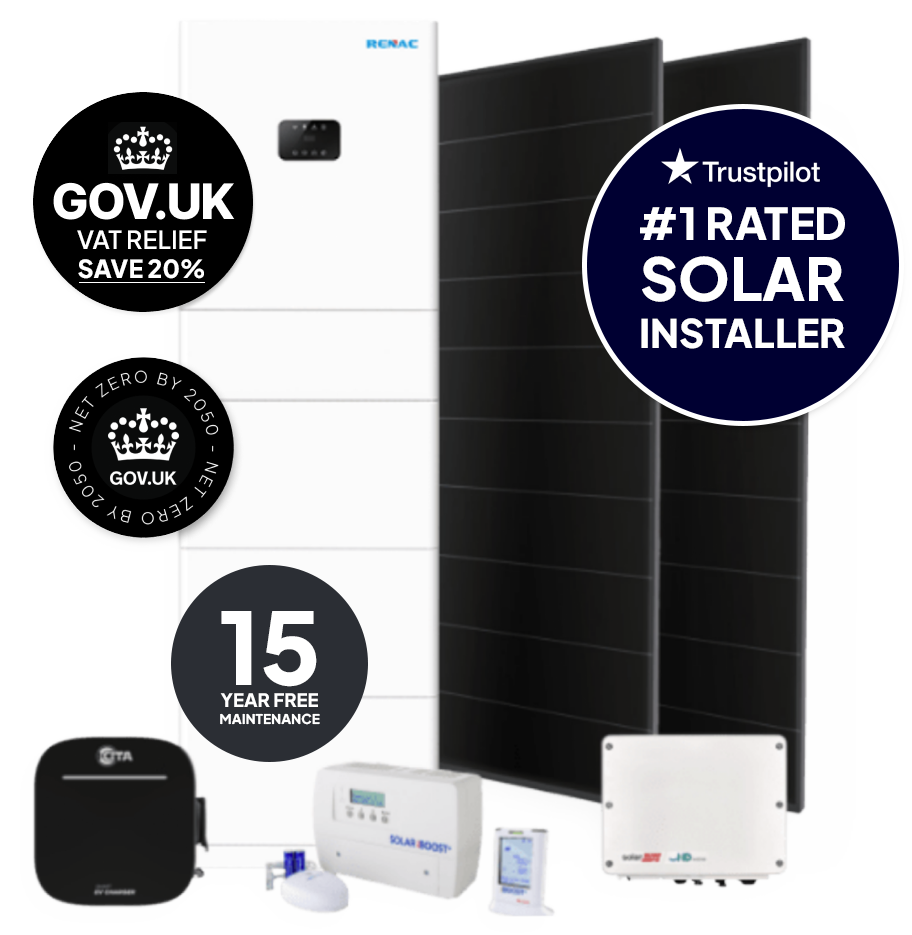 Ground-Mounted Solar Panels:
Pros & Cons At A Glance
| | |
| --- | --- |
| Pros | Cons |
| – Solar panel solution when roofs don't work for your home  | – Not always suitable to UK homes because of limited outdoor space |
| – Virtually no restrictions on size and orientation, so long as you have the ground space  | – More materials and labour are needed to set ground-mounted panels up, increasing initial costs |
| – Increased airflow on the ground = increased efficiency  | – No roof protection as with traditional panels |
| – Ground-mounted panels can be installed a little taller, leaving space underneath for animals and wildlife |   |
| – Can make use of bifacial panels to maximise energy production  |   |
| – Easier to clean and maintain than their roof counterparts  |   |
Ground-Mounted Solar Panels
Summary
We've all seen the harm greenhouse gas emissions are doing to our planet. It's time to change our destructive ways by opting for green energy that comes from sources that will never run out and don't cause pollution.
One example of such a sustainable energy source is ground-mounted solar panels. ESE Group is working to ensure that the technology behind this energy is efficient and innovative, and will remain viable for years to come.
Here's what our
customers

say about us
The engineer was so knowledgeable, much good advice did not pressure me in any way made good suggestions none of this 'we've a special offer if you sign today 'nonsense ! A true gentleman! And the price was good too ! Excellent customer service!
Great product great price I'm well happy and it's only been in two days even a neighbour has placed a order with the company after seeing mine
Clean and swift installation. All components have been installed together with the panels within one day. The system is working without any issues. We are very happy and recommend ESE Group to our friends.
From the very first contact to the fitting and subsequent follow up everyone in the company was on top of their game. The products used were top quality and the cost was more than competitive
Some of the most common questions about ground-mounted solar panels are answered for you here…
Installing roof panels is usually cheaper. However, ground-mounted solar panels could increase your energy production, depending on the roof's shading, positioning, and orientation. And sometimes, ground-mounted panels are your only viable option for renewable energy at home.
No, you don't need permission to install ground solar panels as long as they meet the following criteria:
No part of the structure is higher than 4m

Installation size is no more than 9 square metres (3m wide by 3m deep)

The structure is no less than 5m from the boundary of the property

The property is on a World Heritage Site or in a conservation area, and the installation isn't closer to the highway than the house

The property isn't a listed building or a scheduled monument