Bespoke
Small Solar Panels

For Your Home
Choose small solar panels when you need a compact and flexible solution
Go solar, generate free energy and and take charge of your bills
Take advantage of 0% VAT deal to make your installation even more affordable
We will  always price match with any of the competition so you know you are getting the best deal
Pay for your solar setup with manageable payments over a 7-year period
All our solar installations come with our industry leading 17-year FREE maintenance plan worth £3600 giving you peace of mind
We've got your covered – all our DMEGC solar panels come with a huge 26 year warranty
Our Greenlinx Solar Batteries come with 12 year warranty so you can stay worry free
Take advantage of 0% VAT deal to make your installation even more affordable
We will  always price match with any of the competition so you know you are getting the best deal
Pay for your solar setup with manageable payments over a 7-year period
All our solar installations come with our industry leading 17-year FREE maintenance plan worth £3600 giving you peace of mind
We've got your covered – all our DMEGC solar panels come with a huge 26 year warranty
Our Greenlinx Solar Batteries come with 12 year warranty so you can stay worry free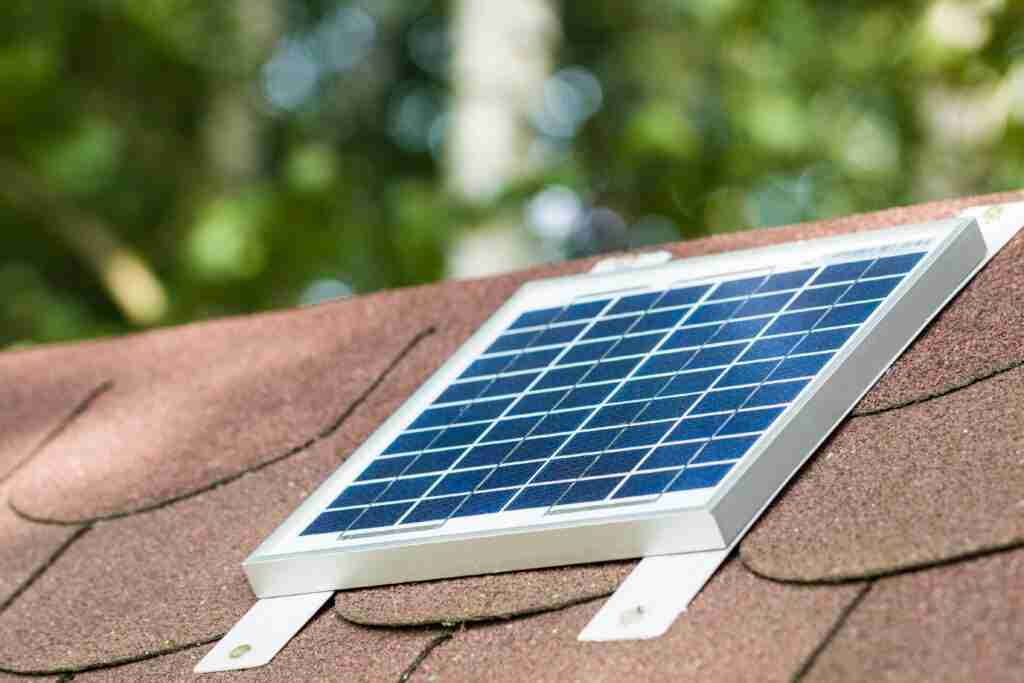 Why Choose
Small Solar Panels?
As their name suggests, small solar panels do everything standard panels do, but on a smaller scale. This means they take in less sunlight because they have less surface area, and as a result, generate less power output than the larger panels.
While this may sound like a disadvantage, small solar power systems are actually designed to be just that: small. Their slim dimensions allow them to be more compact, flexible, and lightweight. This makes them an asset in areas where the traditional large-sized solar panels are impractical or unsuitable.
As practical energy converters, small solar panels can help cut back on your energy bills. At the same time, you'll reduce your carbon footprint and do your bit in aiding the environment.
Small Solar Panels:

A Quick Overview
Choosing a suitable solar panel system for your property can be challenging. Yet, it ultimately comes down to three factors: your roof size, budget, and power demands.
If you are reading this, we'll assume that you have a small roof on your home, outbuilding or vehicle, meaning you are considering small-sized solar panels. Find out why they might be the right option for you.
Mini solar panel kits are used in places where batteries and engines need to be kept fully charged when there's no main power available. A few examples include motorhomes, large boats, campervans, and caravans.
Small-sized panels are also manufactured specifically to accommodate small roofs.
Another example is using mini solar panels as replacements for an old roof or on a brand-new building known as roof tiles or solar shingles. This type of setup uses mini panels in place of normal roof tiles.
To give you an idea of how big, or in this case small, a mini solar power system is, you first have to know the dimensions of a standard residential solar panel.
Standard systems, or arrays, typically consist of 60 solar cells or 120 half-cut solar cells that weigh between 18 kg and 20 kg.
Each panel size ranges from 1.0m wide by 1.6m–1.7m tall and between 3cm–5cm thick. On average, four solar panels will take up around 8m2 of space.
On the other hand, small solar power systems are nearly four times smaller than standard panels. For example, instead of the typical 2-metre-tall panel, the small-sized cells are around 0.5m.
Small Solar Panels

Output
Generally, the rated output, or rated capacity, of solar panels is measured in watts (W) with the average output being between 250W and 400W of electricity. In other words, a 250-watt panel can generate up to 250 watts per sun hour, which comes to less than 1,000W (1 kW) of electricity. Hence, a full solar panel system can have an average rated capacity of 1 kW to 4 kW.
Naturally, this means they can't generate as much rated output as their larger counterparts. As for their output rating, the 50W panel is more common. Though, you can find small panels that start at 10W and go up to 150W, depending on your needs.
You can even find mini solar panels that produce an output of even less than 10W. The output ranges from mini solar panels as small as 0.3W up to 9W and includes the following options:
A standard domestic solar panel array can cost an average of around £5,500. This amount varies depending on the size of the system and the type of panels.
The placement of the panels also affects pricing. For example, rooftop panels are the least expensive option, while building-integrated solar tiles or ground-mounted panels tend to be more high-cost.
It goes without saying that the cost of installing small solar panels is less. This is largely because they don't cover as much space as larger systems.
Still, if you decide to opt for solar roof tiles, you can expect to pay twice as much as traditional solar cells. For an estimate of the total price, you have to take into consideration the size of your roof.
You also need to bear in mind that this is a more complex installation process because these roof tiles sit alongside the rest of your normal roof tiles. They don't sit on top of them as is the case with traditional solar panels.
Small Solar Panel

Maintenance
Being exposed to the elements 24/7, solar panels are bound to get covered in dust, rain, and leaves. They're also vulnerable to broken twigs, mud, and bird droppings. If left for long periods, they can lead to tiny scratches on the surface of the panels, which can cause irreparable damage.
As with all types of solar panels, small-sized cells need to be cleaned every six months. However, if you live in an area that receives more dust and debris than most or suffers from extreme weather conditions, you may need to clean them more often.
Remember that no matter their size, solar panels are a big investment. Keeping them clean and well-maintained is an effective way to boost their efficiency and productivity, as well as increase their lifespan.
To clean your solar panels, follow these steps:
Start by gathering your materials: a soft cloth or rag, mild dish soap, a bucket filled with warm water, a soft brush, and isopropyl alcohol.
Using the cloth, wipe away any residual dust or debris.
Next, add a couple of drops of dish soap to the bucket.
Dip the soft brush into the soapy water and gently scrub each panel.
If you come across any stubborn areas, you can clean them with isopropyl alcohol and the cloth or brush.
Small Solar Panel

Summary
Even though mini solar power kits aren't a massively reliable source of energy for homes or workplaces, they're still considered an innovative way to power vehicles, like boats and caravans, that don't always have a steady supply of electricity.
Mini power kits are also used as building-integrated solar systems. Thanks to a complex installation process, these systems are designed to replace normal roof tiles to become part of the roof rather than lay on top of the shingles.
Generate your own electricity to reduce your bills
Reduce your overall carbon footprint and impact on the environment
Making more use of renewable energy sources makes a greener home
Here's what our
customers

say about us
The engineer was so knowledgeable, much good advice did not pressure me in any way made good suggestions none of this 'we've a special offer if you sign today 'nonsense ! A true gentleman! And the price was good too ! Excellent customer service!
Great product great price I'm well happy and it's only been in two days even a neighbour has placed a order with the company after seeing mine
Clean and swift installation. All components have been installed together with the panels within one day. The system is working without any issues. We are very happy and recommend ESE Group to our friends.
From the very first contact to the fitting and subsequent follow up everyone in the company was on top of their game. The products used were top quality and the cost was more than competitive
Our straightforward process could see you saving on bills in just a few weeks
Get your highly competitive no-obligation quote
Our straightforward process could see you saving on bills in just a few weeks!
Enter your postcode and answer a few questions about you and your property
Chat with one of our friendly advisors who will answer all of your solar related questions
Once you are happy with your bespoke quote, our expert installers will have you installed within 1 month
You can expect to see your energy bills reduce within the first month of having your solar panels installed
Get your highly competitive no-obligation quote in less than 60 seconds
Some of the most common questions about small solar panels are answered for you here…