Bespoke
Commercial Solar Systems

To Save Your Business £1000s
Reduce your business energy costs and carbon footprint with commercial solar panels.
GOV.UK Giving a 20% VAT Relief With 2023 Scheme.
Helping Achieve Net Zero Emissions by 2050.
Multi-Award Winning Solar Panels 2023
Let the sun power your business.
Harness the power of the sun to create your own electricity. You can also sell unused power back to the grid.
Cut your Energy Bills by up to 46%
By generating your own solar energy your business can reduce energy bills by up to 46%.
Lower your carbon footprint.
Switch to clean energy for your business and cut down on your carbon output.
Still need to speak to one of our Solar Specialists? We can help!
Trusted Commercial Solar Installer
With commercial energy bills at almost crippling levels for many businesses, there has never been a better time to consider installing commercial solar panels. ESE Group will work with you to understand your business solar requirements and energy demands and design a commercial solar panel system that will be more than sufficient for your needs and bring you the best savings. 
With ESE, you can have 100% confidence in our commercial solar services. Once you install commercial solar panels on your commercial property, the solar electricity you generate throughout the day can be used to power your business. This will reduce your energy bills significantly and also have a positive impact on your carbon emission levels.
Why we are the
Number 1 Solar Panel Company

in the UK!
FREE Carbon Offset Monitor
Making more use of renewable energy sources makes a greener home
We will always price match with any of the competition so you know you are getting the best deal
Pay for your solar setup with manageable payments over a 7-year period
Take advantage of 0% VAT deal to make your installation even more affordable
We will always price match with any of the competition so you know you are getting the best deal
Pay for your solar setup with manageable payments over a 7-year period
Generate your own electricity to reduce your bills
Reduce your overall carbon footprint and impact on the environment
Take advantage of 0% VAT deal to make your installation even more affordable
Let us get you started today
Our
Solar PV

Design Process
Our team of reliable solar panel installers near you are able to work out how solar PV will transform your household before we install panels at your home. After we've designed your system, we'll be able to telly ou all the key details like the full cost of your solar panels, and how soon you can expect to see a return on your investment.
Nothing is hidden from you throughout. No surprise costs or hidden fees. Just open and honest communication about the unique solar systems we've created for you.
All we need from you to get started is information about your home (and roof size), the amount of energy you use annually
We're always there if you need us for any aftercare after your solar PV system is installed
Our Best Sellers in Green Energy Solutions
Browse some of our most popular solar products available to you.
Why Choose Solar For Your Business?
Generate electricity for use throughout the workday
Avoid escalating electricity prices
Earn income from any excess electricity your system generates
Combine with solar batteries to store electricity
Have back-up in the event of any power outages
Low maintenance and expected to last up to 40 years
Lengthy warranties
Add value to your business premises
Tax breaks to reduce costs of your solar panel system
Let ESE Group Create A Bespoke Solar System For You
Enquire today to find out what solar can do for your business. With the available tax breaks making your solar installation much more affordable, you can start enjoying free electricity and bills savings over the lifetime of your solar panels.
We use our expertise to design bespoke commercial solar PV systems for you.
We take into account your location, roof orientation (this doesn't matter if your commercial solar panel installation will be using a ground mounted array) and slope to calculate how much your solar system could realistically produce.
We calculate the amount of solar energy you'll use, based on your previous bills, to give you an indication of the savings you'll make.
We design the optimum commercial solar PV system for your business.
We advise you on the available tax breaks incentives.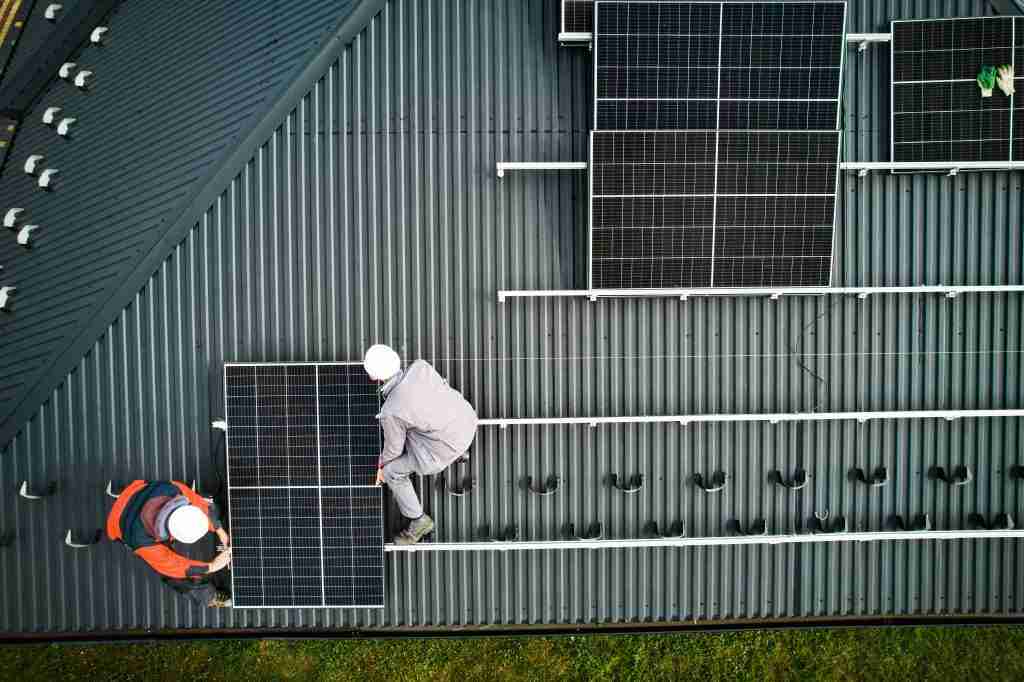 Your Solar Investment Will Soon Pay For Itself
We appreciate that if you are considering a commercial solar installation, you may be somewhat daunted by the initial set up cost. The good news is your annual savings will soon add up, meaning that your investment costs could be covered within the first 2.5 to 4 years of savings.
As an additional incentive to choose commercial solar, your solar PV system would be eligible for deductions under the Annual Investment Allowance. This means that with this government support you can write off 100% of the capital cost of your system under your AIA deductions, reducing the cost of commercial solar panel installations by 19%.
Commercial Solar Panels Cost: How Much Could Your Business Save With Solar?
Purchasing commercial solar panels for business purposes is a significant step for any business, but it's an investment that could very soon pay for itself, especially when you take advantage of the tax incentives using your Annual Investment Allowance to reduce your system cost. Business Solar System example:
| | |
| --- | --- |
| System cost | £144,300 |
| Year 1 Energy Savings | £40,025 |
| Payback time | 3.6 years |
| System cost (when using Annual Investment Allowance) | £116,883 (-19% Corporation tax on original cost)    |
| Payback time (when using Annual Investment Allowance) | 2.92 Years |
How Solar For Business Works
With a commercial solar PV system, your business will generate its own renewable energy and enjoy reduced energy bills. Here's how installing solar panels for business purposes means you'll generate electricity from now on…
Solar PV panels (at ESE we prefer polycrystalline panels to monocrystalline solar panels for a more durable solar panel system) consist of multiple semiconducting cells that generate electricity when light shines upon them.
Electricity created by solar panels is direct current (DC) and this is converted to usable alternating current (AC) by an inverter.
The electricity produced can power your business. Each unit of electricity generated and used means one less unit required from your electricity supplier and the national grid, making your electricity consumption at commercial buildings much greener.
Solar panels are still able to generate electricity on cloudy days as they require light, not direct sunlight, in order to function, though the brighter the light source is, the greater the electricity output of roof mounted solar panels.
Any excess electricity can be stored in solar batteries or exported to the grid.
What are the Pros and Cons of Solar for Business?
A commercial solar panel has many positives for businesses that choose to adopt this form of renewable energy. Here are some of the solar for business pros and cons so you can make an informed choice about whether it is the right option for you…
Pros & Cons of Solar Panels for Businesses
Pros
Cons
Greener option

– Solar is a renewable energy so installing solar panels reduces the environmental impact of business operations and their overall carbon footprint and carbon emissions. With companies producing their own electricity, this reduces their dependence on the national grid and the need for energy from other non-renewable sources such as oil and gas, lowering the amount of greenhouse gases produced and offering more environmental benefits. 

Cost – Upfront costs of a solar panel installation can be off-putting for most businesses because they're much more expensive than residential solar installations, and a six-figure investment is not uncommon. The cost will depend on the size of your premises and the scale of installation you require. If your requirements are less significant than a smaller system can be installed for much less. Generous finance options and tax breaks can make your costs more manageable.    
Bill savings

– With energy costs at alarming highs, business owners can protect themselves from this through the generation of their own electricity. Switching to solar will bring significant energy bill savings for the long-term. The savings will typically mean payback on investment for a business within 3-4 years, but this will depend on how much energy you generate yourself with your commercial solar panel installation vs purchase from energy suppliers.

Requires location commitment

– As solar typically takes around 3 years for the savings to bring you payback on your investment, you should ideally not be planning to move from your current location in order to fully realise the returns through savings on your electricity bills each month. For those planning on moving in the near future, solar may not be the right option, although the addition of solar would likely add to the value of commercial buildings if you're looking to sell with a commercial solar panel installation already carried out, because it means the new owners won't need to think about installing commercial solar panels for the commercial building.

Low-maintenance –  A solar panel is relatively low maintenance, and while cleaning may occasionally be required, it will provide 25+ years of service, and the best solar panels will often last for longer on commercial properties. Inverters require some maintenance in order to maintain efficiency levels, and typically may need to be replaced every 5-10 years. If you add battery storage to your commercial solar panel system, they will require maintenance too, which means increased maintenance costs.  
Take up space –

Not every business premises is able to accommodate solar panels on a roof, either because they don't have sufficient sun exposure or the roof is unable to support the weight of the panels. In these instances you may have to look at alternatives, such as ground-mounted solar panels that can be positioned in an optimal location, but may take up valuable land.

Enhanced brand reputation

– Companies shifting to solar PV systems are able to demonstrate to their potential customers their green credentials and commitment to the environment. Making this move can boost your brand and give you an advantage over competitors who are less appealing to eco-conscious customers.

Somewhat weather-dependent – The sun, or daylight more particularly, is essential to a solar system and the weather can impact on the efficiency of your commercial solar panels and its ability to produce electricity in sufficient quantities for your business needs. That said you can combine your solar panels with batteries, and even draw power from the grid at times when production is insufficient for your needs.   
Here is what our customers say about us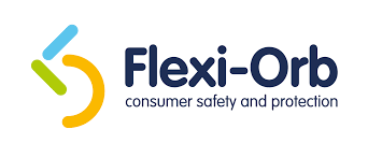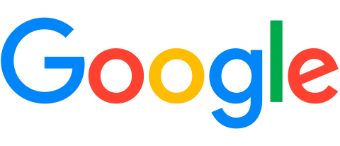 14 panel solar PV System + 3.2kWh Battery Storage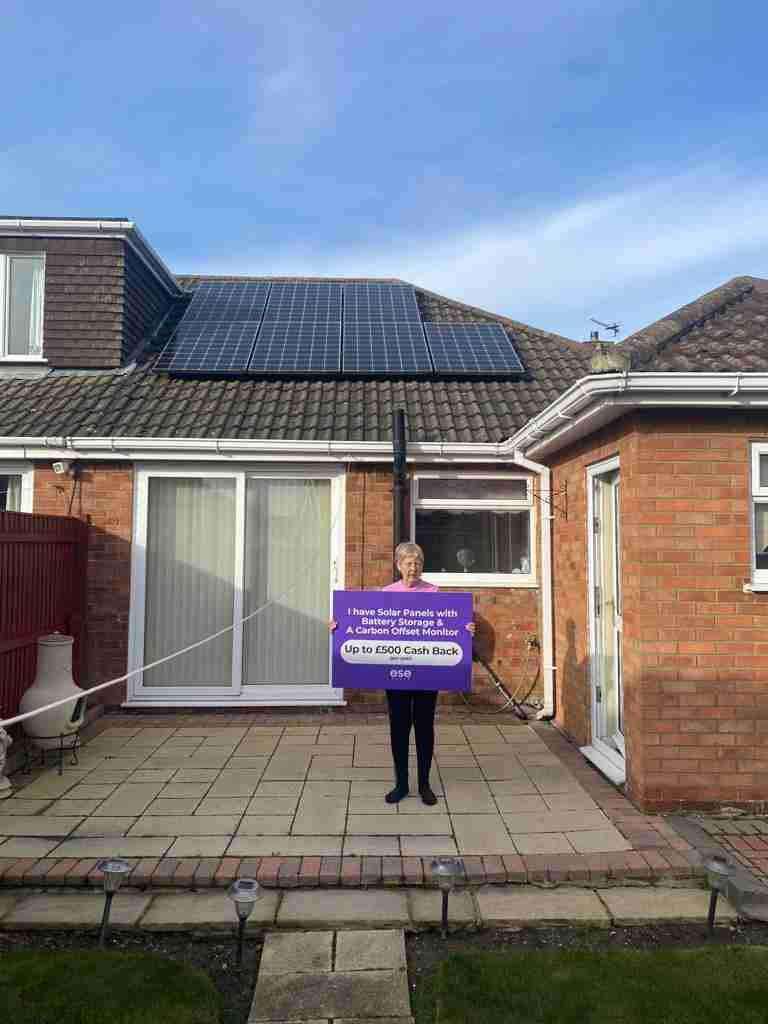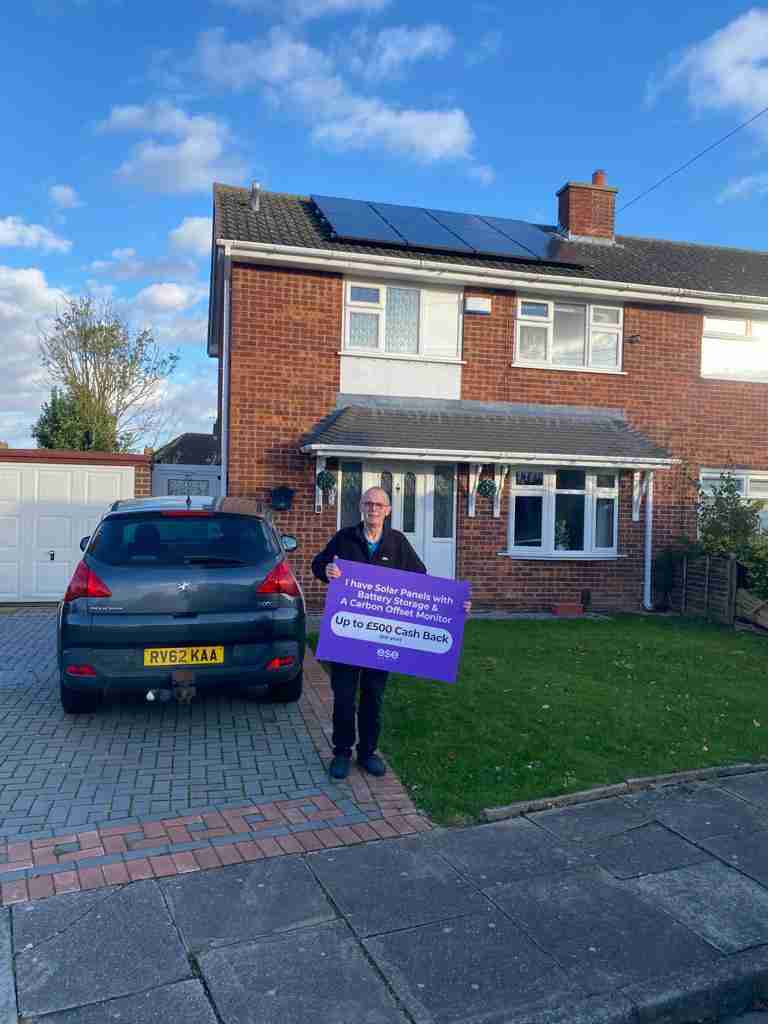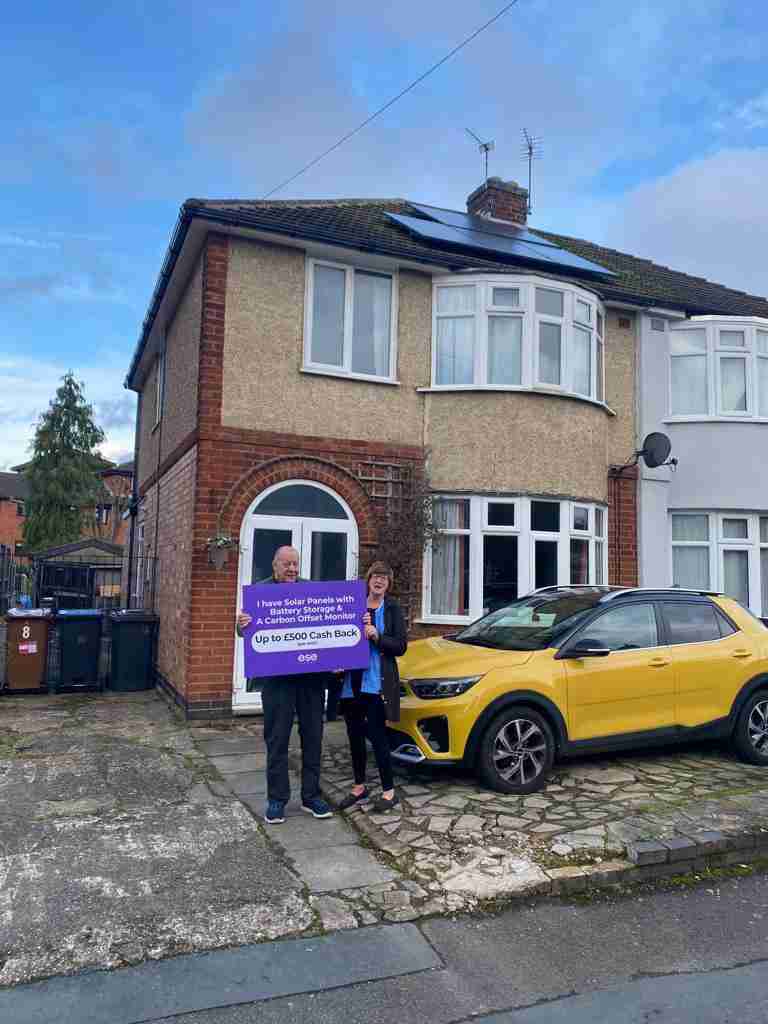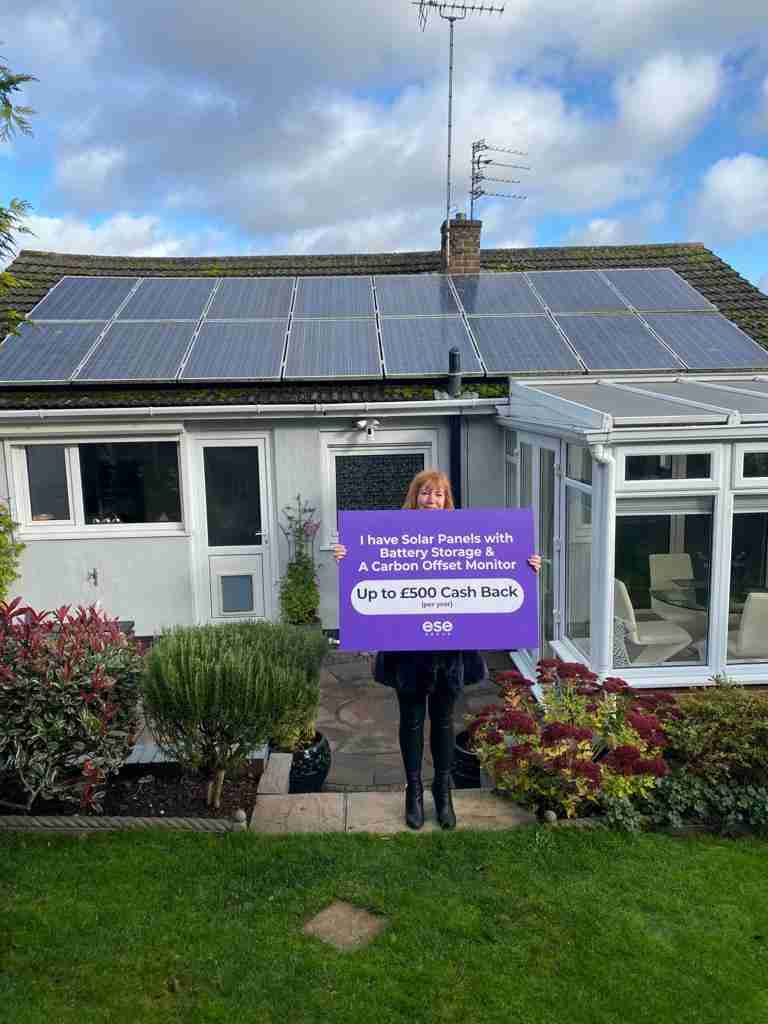 12 panel solar PV System + 2.4kWh Battery Storage
10 panel solar PV System + 3.2kWh Battery Storage
Some of the most common questions about solar panels for businesses are answered for you here…