Make the switch to Green Energy, from £6,995
Choose ESE Group for all your solar needs in Sheffield
Take advantage of 0% VAT deal to make your battery installation even more affordable
We will  always price match with any of the competition so you know you are getting the best deal
Pay for your solar battery set up with manageable payments over a 7-year period
All our solar batteries are completely plug and play, meaning you can add more batteries as and when you need to!
Our Greenlinx Solar Batteries come with 12 year warranty so you can stay worry free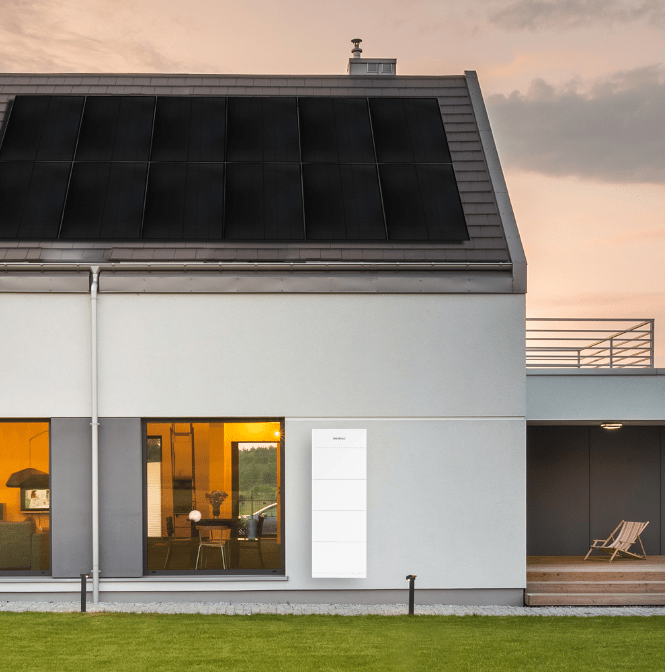 Solar Panel Installers
Sheffield
ESE Group is a committed supporter of the UK's Net Zero 2050 goal, striving to nullify carbon emissions across the country. In line with this pledge, we are pioneering the roll-out of high-quality Solar PV installations across Sheffield and beyond.
We understand that each property is distinct, and therefore, we have shifted from standardised installations to a tailored Solar Design methodology. This approach enables us to make the most of the rooftop space available, maximising the benefits. Our robust Solar PV array system, featuring up to 20 top-grade 400-watt panels and battery storage, has continually impressed our customers with its performance.
High-Quality Solar Panels, starting at £6,995
Hybrid Inverter, covered by a 10-year warranty

Modern, cloud-based monitoring application

Battery Storage, also safeguarded by a 10-year warranty

A comprehensive 10-Year Solar PV Maintenance scheme
Our Battery Storage
Best Sellers
Some of our most popular battery products available to you
Tesla Powerwall Battery Storage
Solar Edge Battery Storage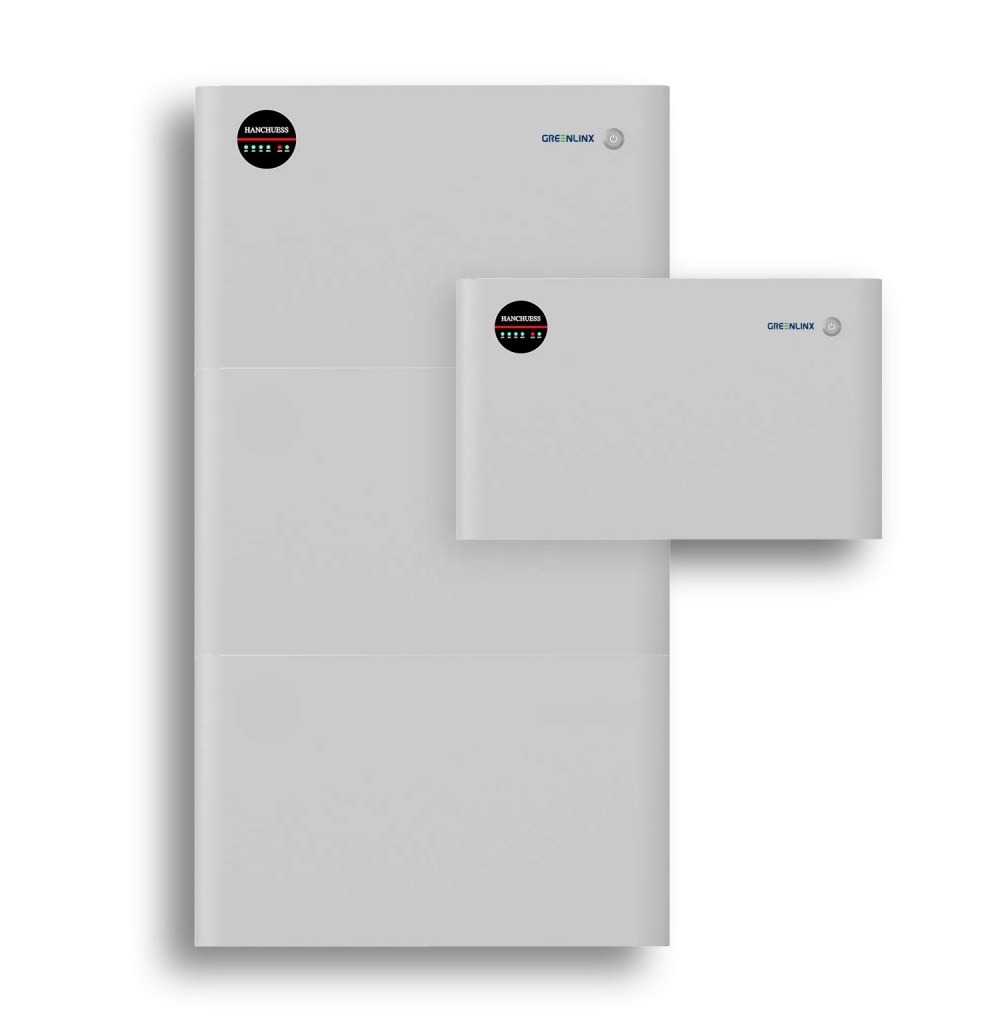 Greenlinx Battery Storage
Solar Installation Sheffield
- How ESE Group Operate
We use our bespoke Solar PV design system to estimate and plan how Solar PV will work for you and the family. We have an information network set up to give you feedback on everything the Solar PV system can do for you. Our solar PV process will provide you with the following: 
System Performance –

We prove the effectiveness of our systems by calculating the amount you save whilst using Solar Energy. We match it up compared to what you would've spent without Solar PV (based on old energy bills) and calculate your overall savings too. All of this is next to the original cost of the system so that, inevitably, you can watch as the plan pays for itself and more. 
Environmental Benefits –

Our system can calculate the number of carbon emissions (CO2, SOx and NOx) avoided using Solar Energy over energy from the national grid. Since we know this is rather scientific, we also provide analogies in telling you how many trees were saved as a metric so you really understand the good you are doing for your community in Sheffield and beyond.  
Electricity Bills –

All our customers mention how stark the changes are to how much they're spending every year, and that can be readily seen at any time through our system. Most people who install Solar Panels see their triple-digit bills fall to double digits yearly, and that's not even taking into account those who choose to store and/or sell their excess energy. 

Financial Details –

Our specialist staff don't hide anything from you. Your upfront cost for solar will be exactly as we say, with no hidden charges being added to you at any time. 
Get The Best Solar Deals With ESE
Enquire with us today and get your solar installed within 4 weeks!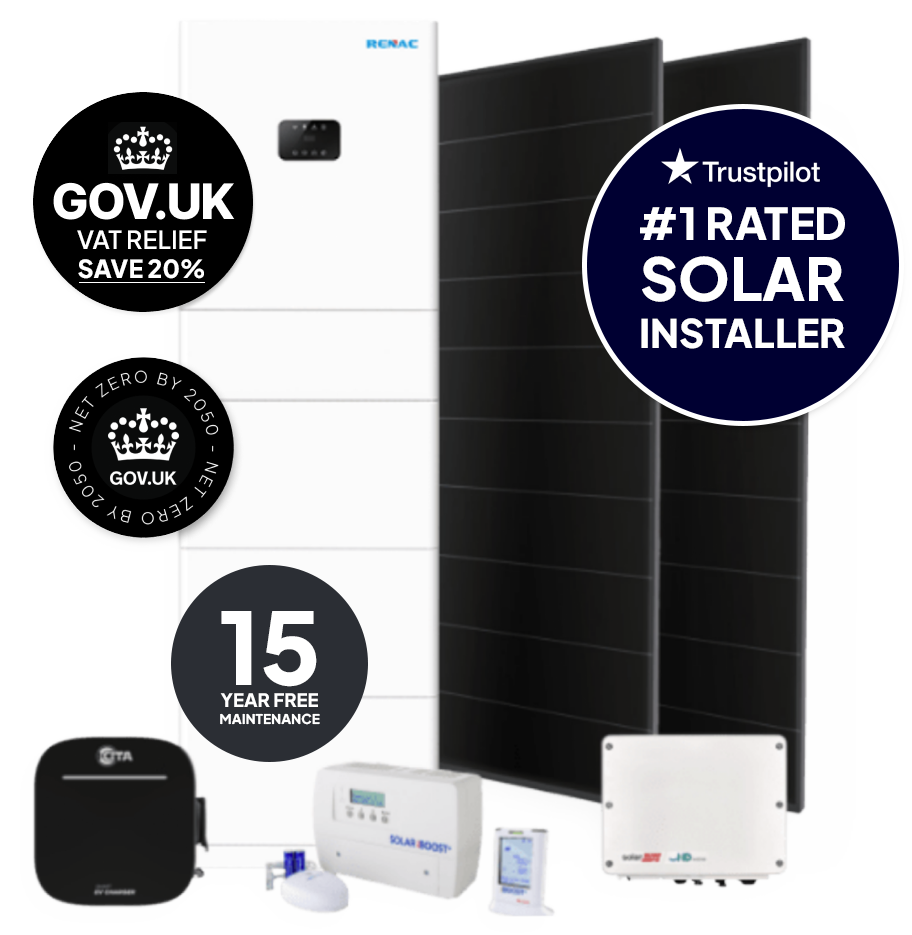 Download our brochure for more information on our

installations & products!
Generate your own electricity to reduce your bills
Reduce your overall carbon footprint and impact on the environment
Making more use of renewable energy sources makes a greener home
Our straightforward process could see you saving on bills in just a few weeks
Get your highly competitive no-obligation quote
Our straightforward process could see you saving on bills in just a few weeks!
Enter your postcode and answer a few questions about you and your property
Chat with one of our friendly advisors who will answer all of your solar related questions
Once you are happy with your bespoke quote, our expert installers will have you installed within 1 month
You can expect to see your energy bills reduce within the first month of having your solar panels installed
Get your highly competitive no-obligation quote in less than 60 seconds
What Type Of
Maintenance

Do Solar Panels Need In Sheffield?
Solar Panels are touted as low-maintenance equipment that can operate for several decades with very little labour involved in the upkeep of the device. That being said, the maintenance recommended will keep your devices efficient and protected from damage: 
Cleaning –

A dirty solar panel can be cleaned easily with standard soap. However, we recommend using a soft sponge, as solar panel surfaces can be delicate. Any scratches can reduce efficiency, which is possible with rough friction. On top of that, make sure that the cleaner you use is not abrasive, as this can cause scratches. Alternatively, leave the cleaning to a specialist solar panel cleaning company.
Inspecting for damage –

It's best to check both the solar panel and the connections (such as the inverters and batteries) after any particularly nasty weather situation. Whilst your solar panels will certainly make it through, you may find that there could be some debris lowering efficiency, or that the weather has caused some damage to the connections. 

Clear area of foliage –

Obstructions between the sky and the solar panel mean that the system will draw in less energy. As a result, make sure that all possible obstructions are removed, the most likely being foliage or trees. Our team will point out any obstructions before installation.

Monitor Performance – Your solar panels should always be producing energy throughout the daylight hours. Whilst some days will be more productive than others, consistent drops in quality may be indicative of some sort of issue, especially if you've been following the above steps closely. 


Sheffield has a temperate maritime climate. It usually receives rain, which helps with the auto-cleaning aspect of Solar Panels. In periods of dry weather, however, there may be a buildup of dust and dirt particles, requiring a manual cleaning. 
Get The Best Solar Deals With ESE
Enquire with us today and get your solar installed within 4 weeks!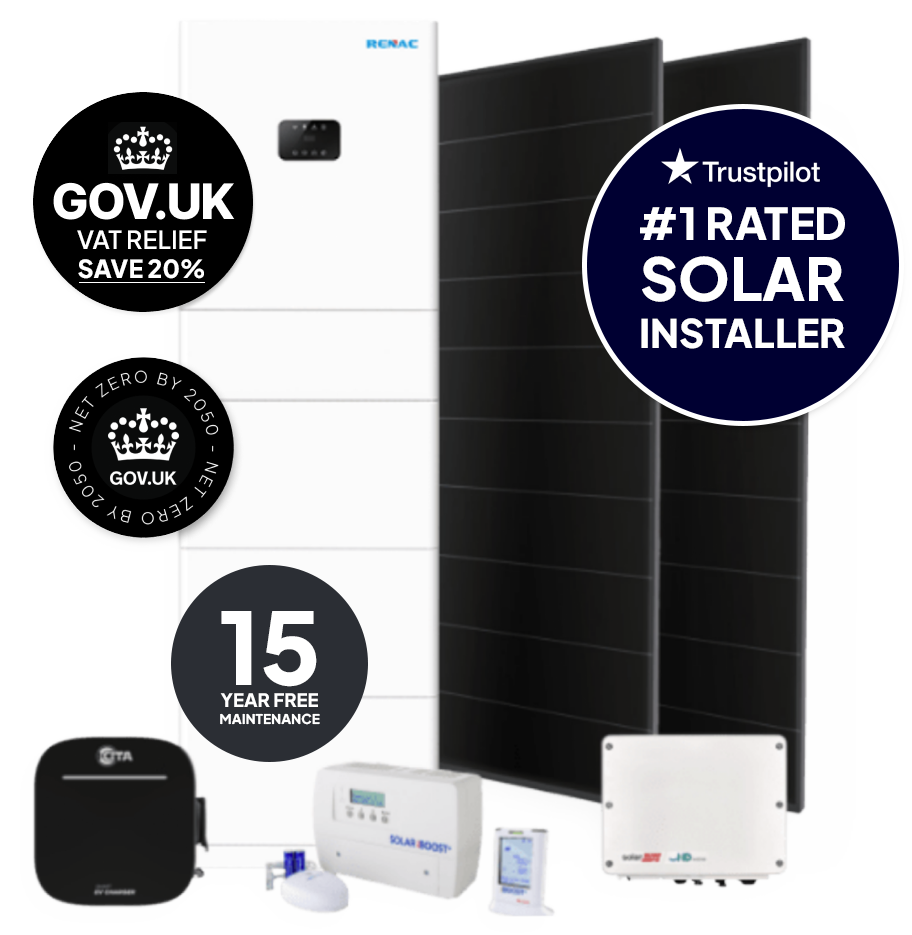 Here's what our
customers

say about us
The engineer was so knowledgeable, much good advice did not pressure me in any way made good suggestions none of this 'we've a special offer if you sign today 'nonsense ! A true gentleman! And the price was good too ! Excellent customer service!
Great product great price I'm well happy and it's only been in two days even a neighbour has placed a order with the company after seeing mine
Clean and swift installation. All components have been installed together with the panels within one day. The system is working without any issues. We are very happy and recommend ESE Group to our friends.
From the very first contact to the fitting and subsequent follow up everyone in the company was on top of their game. The products used were top quality and the cost was more than competitive
Some of the most common questions about installing solar panels in Sheffield are answered for you here…
In the vast majority of cases, the answer is no. That being said, there are several fairly uncommon criteria in which you will need to apply for permission with your local planning authority, which is typically your local council. The rules on when you need planning permission are as follows: 
If your solar panels are to protrude more than 200mm from your roof's surface or the wall, and they are higher than the highest point of the roof (minus the chimney), then you may need your Sheffield Local Council permission. 

If your solar panels are to be installed in a conservation area or a listed building, you will need planning permission. 

If your solar panels are to be built in a visible, reachable location – such as your front lawn, you may need planning permission. 

If your property is a flat or apartment, meaning the solar panels will be built essentially on shared property that you don't fully own, you may need planning permission.
Yes! Contrary to popular belief, solar panels do not need direct contact with sun rays in order to function, but rather simply sunlight. The sun is far too powerful to be completely blocked by clouds, so your solar panels can still generate energy if it has access to "indirect" sunlight. 
Although it's true that energy production will be lowered on days where there are heavy clouds in the sky, solar technology has advanced to the level that it will still produce more than enough to be a worthwhile investment. After all, the UK in general is known for its fairly grey weather, and yet there are still widespread reports of Solar PV Systems reducing energy bills by a significant amount.
Solar PV batteries are installed in an enclosed space, either in-doors or outdoors. Whilst your solar panels can take a beating from the weather, your batteries can't, so they should be housed in an area of your residence where it is protected from the Sheffield weather.