Reliable
Solar Panel Repairs & Maintenance

to keep your system running smoothly
Don't overlook the importance of quality solar panel maintenance
Do you qualify for a Carbon Offset Monitor?



Multi-Award Winning Solar Panels 2023
Your Solar System Efficiency & Savings Depend on Good Maintenance
Keeping your solar panels in good working order is vital for you to get the very best from them. An annual solar panel service and regular solar panel maintenance are important. An issue with your solar PV (photovoltaic) system, whatever the cause, may not be noticeable to you right away, but will have a huge impact on your electricity bill and any SEG payments. To keep your PV solar systems working with maximum efficiency, maintaining solar panels is vital.
Regular checks and preventative maintenance or repairs can help ensure that your solar panels are working and generating at their optimum level. With a solar panel maintenance scheme from ESE Group, you can have the confidence that should a problem arise, you've got the servicing and support you need to have the issue taken care of, all whilst keeping solar panel maintenance costs low.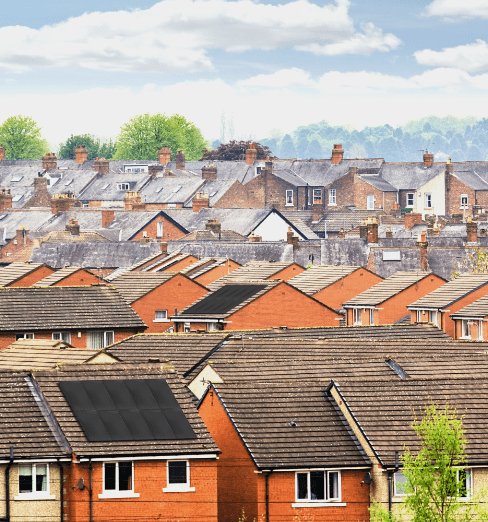 Still need to speak to one of our Solar Specialists? We can help!
Regular solar panel maintenance helps keep your solar panel systems operating at a level that will help you maximise your energy savings and earnings. As a particularly valuable piece of equipment, you should look at solar panel servicing in much the same way as you might a car.
If you've invested in solar, you want to be able to reap the benefits of electricity generation for decades – and the best way to do that is keep your solar panels generating electricity, with no downtime due to solar repairs or needing to install a whole new system. The Complete Solar PV Maintenance Package from ESE Group offers complete peace of mind and protection for your solar panels by ensuring that they perform to the best of their ability, and continue to give you the maximum returns and savings throughout their lifetime.
Why we are the
Number 1 Solar Panel Company

in the UK!
FREE Carbon Offset Monitor
Making more use of renewable energy sources makes a greener home
We will always price match with any of the competition so you know you are getting the best deal
Pay for your solar setup with manageable payments over a 7-year period
Take advantage of 0% VAT deal to make your installation even more affordable
We will always price match with any of the competition so you know you are getting the best deal
Pay for your solar setup with manageable payments over a 7-year period
Generate your own electricity to reduce your bills
Reduce your overall carbon footprint and impact on the environment
Take advantage of 0% VAT deal to make your installation even more affordable
Let us get you started today
Save
up to 50%

on the cost of Solar Panels & a Battery
What is our Carbon Offsetting Monitor?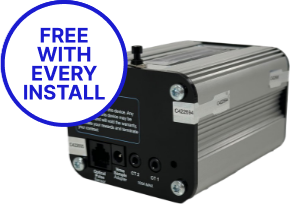 As part of the install you get a FREE £1999 Carbon Offsetting Monitor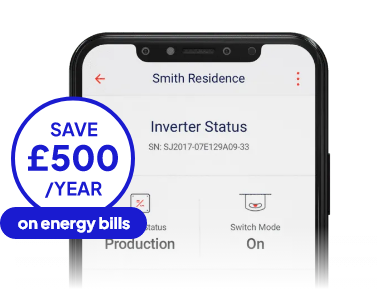 Claim up to £500 cashback straight into your bank account through carbon offsetting.
Over a 10 year period, this saves you up to 50% on the cost of solar.
Ready to receive a FREE Carbon Offsetting Monitor? Get Started Today
DON'T Buy Solar Panels without a Carbon
Offsetting Monitor -
Here's Why
Why get a Carbon Offset Monitor?
We supply some of the top-rated solar products to our customers so you can have confidence in your solar installation
Our
Solar PV

Design Process
Our team of reliable solar panel installers near you are able to work out how solar PV will transform your household before we install panels at your home. After we've designed your system, we'll be able to telly ou all the key details like the full cost of your solar panels, and how soon you can expect to see a return on your investment.
Nothing is hidden from you throughout. No surprise costs or hidden fees. Just open and honest communication about the unique solar systems we've created for you.
All we need from you to get started is information about your home (and roof size), the amount of energy you use annually (you can find this on…Read More
We're always there if you need us for any aftercare after your solar PV system is installed
Got a Problem with Your Solar PV But Unsure Where To Turn?
If you've previously had solar panels fitted, but the company that completed the original installation has gone out of business, you're probably wondering where to turn when you have a problem with your solar power system. Many owners of solar-installed properties may not have been the person who had them installed in the first place, so they might be unaware which of the local solar companies installed them, and indeed whether the system is still under a warranty of some sort.
The ESE Maintenance program takes the worry out of solar by offering domestic solar PV owners full protection of their solar energy system, providing peace of mind should an issue arise. Our maintenance package ensures that your solar panels are performing to the best of their ability, maximising returns and keeping your energy bills and carbon footprint as low as they can possibly be.
Solar Panel Maintenance Plan Costs
For a monthly fee of £22.99, solar PV owners can get full protection for solar repairs and servicing on their system. ESE Group can give you peace of mind by offering a comprehensive aftercare service package to ensure your solar PV system is performing at its best year after year, protecting your return on investment and helping you maintain solar panels in the way they should be.
What's included in your Solar Panel System Maintenance Plan?
You'll get a comprehensive series of maintenance checks on your solar set up including the following:
Repair or Replacement of faulty electrical components
The above will help with issues surrounding conversion efficiency, dirt build up (excessively dirty solar panels will have a much worse power output), fault finding, cleaning solar panels, and much more besides. Our maintenance packages cover all the most important tasks when maintaining solar panels.
What are the Common Problems With Solar Systems?
A maintenance program with a solar panel repair professional and trusted installers like ESE Group will help identify any issues with solar systems, including some of these most common solar issues…
Inverters typically last for between 5 to 7 years, and can be subject to voltage spikes that may cause them to overheat, shortening their lifespan. To maintain their power supply, a solar company like us will need to inspect them regularly. The cost of a new inverter can be between £800 and £1,500, so managing expenses with a maintenance visit is just a cost effective and sensible way to save money.
The MC4 connectors used to connect the panels on your roof can harden over time and lose their conductivity, which can reduce voltage and affect the performance of your system. A reduction in generation could be a result of faulty MC4 connectors which may need replacing.
The generation meter measures the total amount of energy produced by your system. There are a few reasons why your generation meter may fail, but the end result is that your payments from SEG will be affected until it is repaired or replaced, so the amount you'll receive can vary depending on the condition of your generation meter.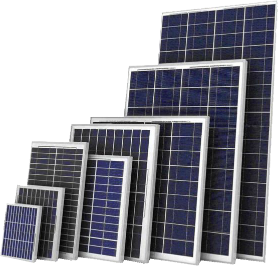 Your solar panels are the heart of your system. Because they're exposed to extreme temperatures, they may deteriorate over time, producing less electricity and ultimately failing. The mounting system must also be inspected – if not installed correctly during the installation process or if they become damaged at any point, then the mounting system can fail and the solar panel can be damaged. The cost of replacing solar panels can be high, especially if scaffolding is required to carry out the repair.
Here is what our customers say about us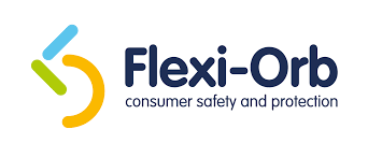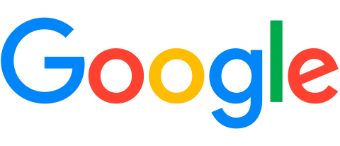 14 panel solar PV System + 3.2kWh Battery Storage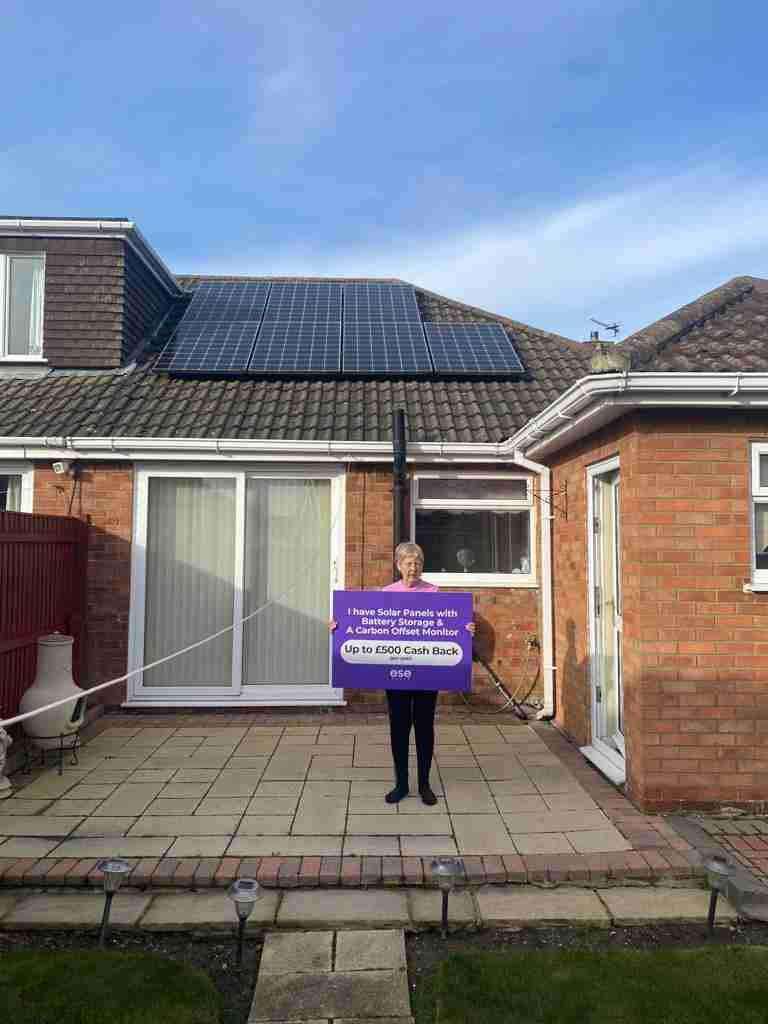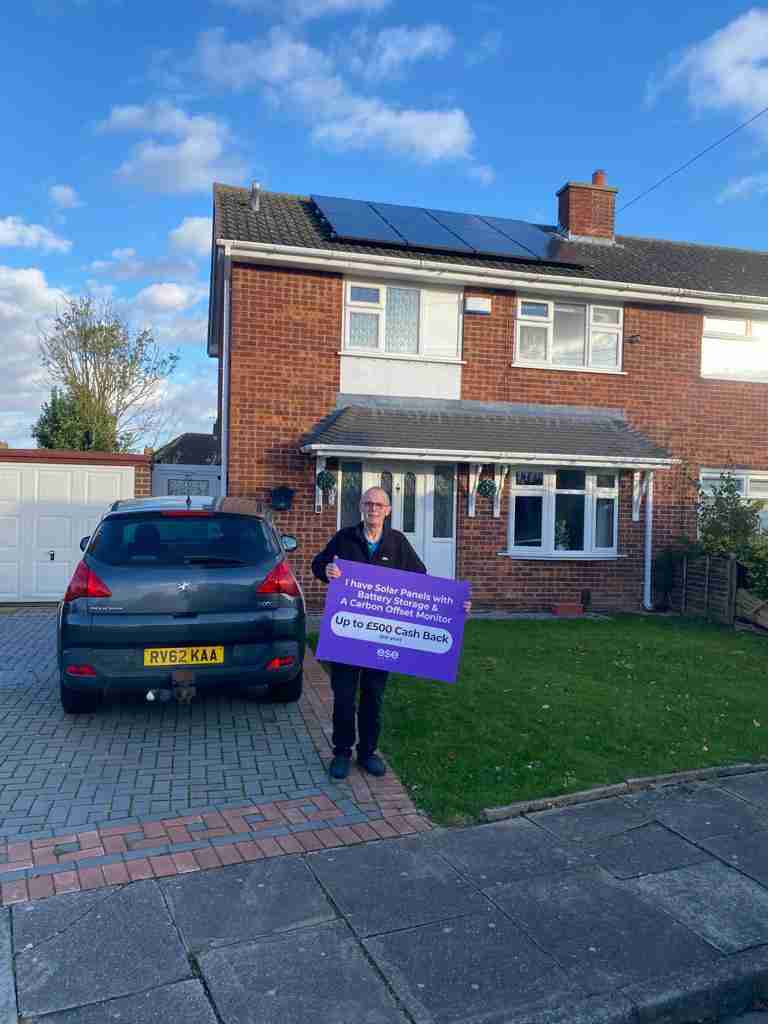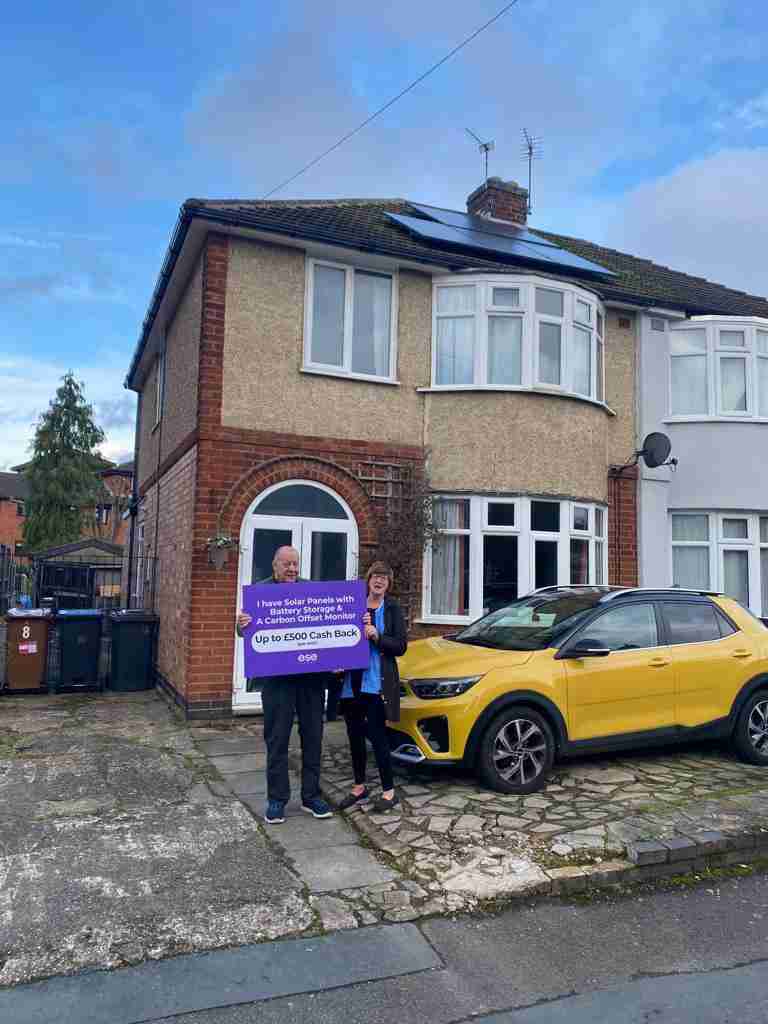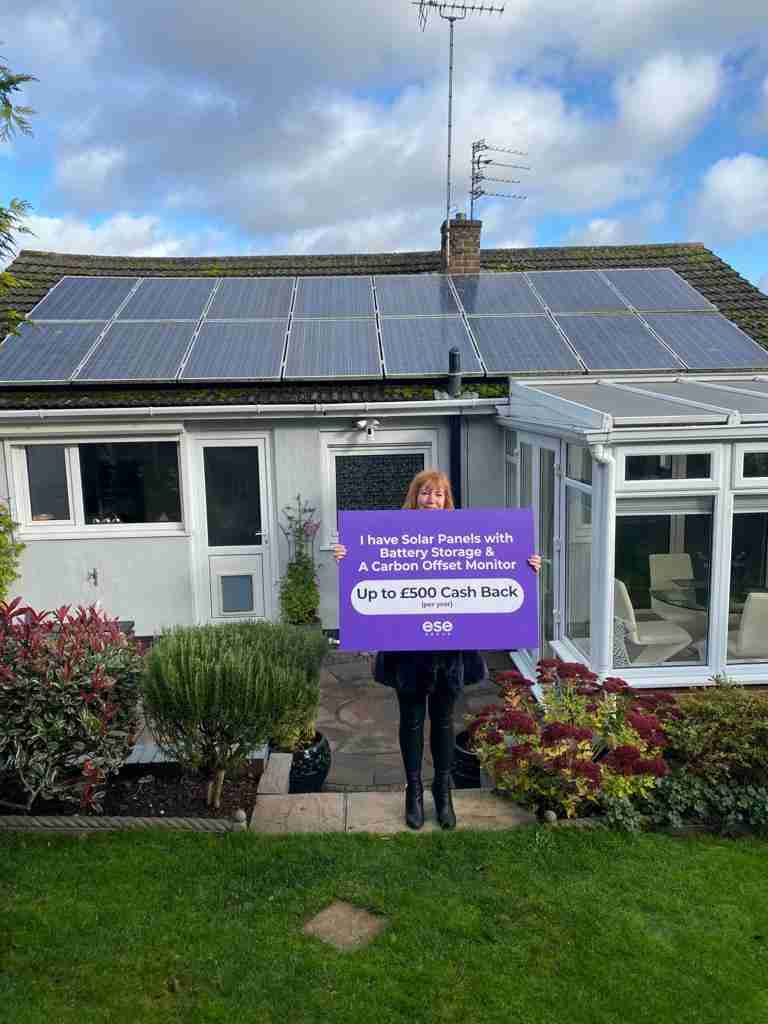 12 panel solar PV System + 2.4kWh Battery Storage
10 panel solar PV System + 3.2kWh Battery Storage
Solar PV System Maintenance & Repair FAQs
Some of the most common questions about installing solar panels for your home are answered for you here…