Add
Voltage Optimisers

To Your Solar Panel System
Use a voltage optimiser to maximise energy output
Squeeze every drop of energy from your solar system with voltage optimisers
Take advantage of 0% VAT deal to make your installation even more affordable
We will  always price match with any of the competition so you know you are getting the best deal
Pay for your solar setup with manageable payments over a 7-year period
All our solar installations come with our industry leading 17-year FREE maintenance plan worth £3600 giving you peace of mind
We've got your covered – all our DMEGC solar panels come with a huge 26 year warranty
Our Greenlinx Solar Batteries come with 12 year warranty so you can stay worry free
Take advantage of 0% VAT deal to make your installation even more affordable
We will  always price match with any of the competition so you know you are getting the best deal
Pay for your solar setup with manageable payments over a 7-year period
All our solar installations come with our industry leading 17-year FREE maintenance plan worth £3600 giving you peace of mind
We've got your covered – all our DMEGC solar panels come with a huge 26 year warranty
Our Greenlinx Solar Batteries come with 12 year warranty so you can stay worry free
Why Choose ESE For Your
Voltage Optimiser

Installation
As expert solar installers, we know how disappointing it can be when your solar panels just aren't quite performing the way you hoped. It may be that they require cleaning or maintenance, or it may be that your solar panels just aren't reaching the energy output you would expect because of wasted voltage or shading.
Whatever the reason, ESE can help you solve the issue, but if it's the last reason and your solar panels just aren't performing as you would have hoped, then voltage optimisers could be the answer for you.
A voltage optimiser is designed to sit behind each solar panel in your array, and maximise the amount of energy it produces by squeezing out a few more watts from each cell. Considering the optimiser will be working away constantly throughout your solar PV system's life, that's a lot more energy output from each solar panel over the next 25-40 years.
If you think a voltage optimiser could support your solar PV system, then contact ESE Group today, and we'll be able to talk about whether a voltage optimiser is right for you and your system.
Voltage Optimisers:
How They Can Help
There are plenty of reasons why your solar panels might not be performing as they should – be it shading preventing a panel from reaching its maximum power output, or dirt or debris preventing one or two panels in the system from performing as they should.
The problem in a traditional solar system is that this can actually affect the overall energy output of your entire system. With voltage optimisers attached to each panel, though, the overall energy output won't be affected, and the individual solar panel – even if it's dirty or shaded for a time – will produce more electricity for your home or business than it otherwise would have done without an optimiser.
Essentially, the main appeal of voltage optimisers is that they act as a sort of insurance policy for your system. Weather conditions not ideal? Dirt or bird droppings affecting a solar panel from performing at its best? Voltage optimisers will ensure that your energy output doesn't drop significantly, and that one poor-performing solar panel doesn't spoil the rest.
How Do
Solar Panel Voltage Optimisers

Work?
Advanced solar technology, known as Maximum Power Point Tracking (MPPT) is deployed. This technology allows optimisers to track the maximum power of each solar panel as it produces solar electricity. It then regulates the voltage across the entire system so that the maximum power is sent to the inverter to be used by the appliances in your home.
This ensures that your entire system is producing the maximum amount of power it can on a given day, because your optimisers will be working hard behind the scenes to ensure every panel is producing as much power for your home as it can.
Types Of

Voltage Optimiser
Discrete DC Optimisers
Discrete DC optimisers are, in our professional opinion as solar installers that have worked with optimisers for years, a great option. They can be fitted to pre-existing systems, so if you already have a solar installation and didn't opt for an optimiser when you first installed your system, it isn't too late.
With these types of optimisers, each solar panel has an individual, tiny optimiser attached to the back, and they work to increase the energy output of each panel, so more energy is sent to the inverter to be used in your home or business.
Better yet, not every solar panel in your array will need one. If there are one or two panels that are more prone to shading than others, for example, then you can fit these optimisers to just those panels that need the support.
This is one of the main advantages of discrete DC optimisers over other optimisers – because you can add them after the solar panels have been installed, you can actually monitor your solar system's energy output and performance first, identify any issues with specific solar panels, and then only attach optimisers to those that need them. This saves you money, and ensures you're only installing voltage optimisers that are necessary.
We partner with only the best discrete DC optimisers on the market, so if you decide this option is best for you, ESE Group can carry out the installation for you and support you in making your solar panels even more efficient for your home or business.
Smart Panel Optimisers
Smart panel optimisers are also known as integrated DC optimisers, because they are already installed on the back of each solar panel and it comes complete as one unit, so the optimiser element is already built into the system. Not all solar panels have this – it's a special feature for a specific type of optimiser integrated panel.
Of course, if you have a smart panel optimiser already installed at the back of each of your panels then you won't need an additional optimiser – your system is already doing what it should.
For those looking to install voltage optimisers with a pre-existing solar system, this isn't an option because the cost will include the price of new solar panels, too, which will obviously mean replacing every solar PV panel in your solar array unnecessarily.
If you're looking for a new solar panel installation for your home or business, smart panel optimisers can also prove to be a more expensive option depending on the solar installer you work with and the solar panel manufacturers.
If you go for this option, do your research first.
Microinverters
Microinverters sit on the back of each solar panel, rather than being a single, larger inverter that all solar panels send their energy to before the energy is inverted from DC to AC to be used by appliances in your home. They do the same job as other inverters, but they usually have an optimiser built in.
This is, by far and away, the most expensive option on the list though, and they do have some issues like not being appropriate for every solar array – especially if you use a solar battery – but they are incredibly efficient.
Again, if you choose this option, research is required before you go ahead with the installation.
Get The Best Solar Deals With ESE
Enquire with us today and get your solar installed within 4 weeks!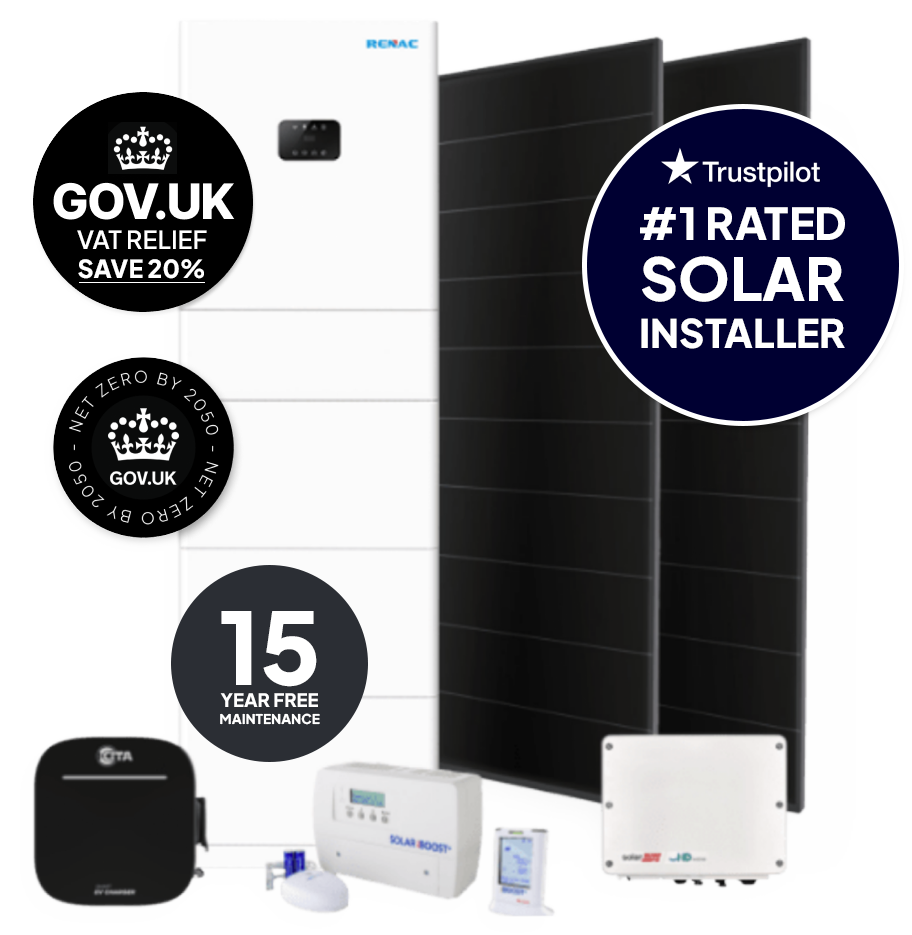 The
Pros & Cons

Of installing Voltage Optimisers
| | |
| --- | --- |
| Pros | Cons |
| More energy output per panel | Comes at an additional cost |
| Low maintenance after installation | Minor disruption during installation |
| Can help flag issues with your system |   |
| Some optimisers come with an app for real-time tracking |   |
| Many optimisers are small and quick to install |   |
| Most optimisers come with a guarantee of around 25 years |   |
Do I Need A
Voltage Optimiser?
In truth, no, not every solar system needs a voltage optimiser, because some solar PV systems simply work perfectly without any help because they sit at the perfect pitch with no shading and can always achieve the maximum energy output regardless.
But that's not likely to be the case for every home and business owner. Many people can stand to add voltage optimisers to their solar array because they're designed to help when conditions aren't optimal.
Most solar panels will get dirty, end up in shade for at least part of the day, or not perform at maximum potential 24/7, therefore, most solar panel systems can benefit from voltage optimisers.
What
Our Voltage Optimisers

Offer
When you work with ESE Group, you're working with quality. We only align ourselves with the best voltage optimisers on the market, meaning you benefit from expert installation of top-quality products.
Besides that, the voltage optimisers we install will:
Support your solar panels to perform at their best

Show you, in real-time, the difference they are making to energy output 

Allow for remote monitoring via an app (subject to the optimiser you choose)

Flag issues with your system before the issue gets worse
Voltage Optimiser

Summary
Voltage optimisers may not be for everybody, but they're a great option for most. They'll support your solar panels to perform at their best, meaning you'll get even more out of them. That could mean relying on the National Grid less for your energy needs, making your investment in solar that much more worth it.
If you decide voltage optimisers are right for you, contact ESE today. One of our expert customer service team members will be able to talk with you some more about whether a voltage optimiser is a good idea for you or not, and answer any questions you may have.
Then, if you choose us, we'll get started on your voltage optimiser installation ASAP! We look forward to hearing from you today.
Download our brochure for more information on our

installations & products!
Generate your own electricity to reduce your bills
Reduce your overall carbon footprint and impact on the environment
Making more use of renewable energy sources makes a greener home
Here's what our
customers

say about us
The engineer was so knowledgeable, much good advice did not pressure me in any way made good suggestions none of this 'we've a special offer if you sign today 'nonsense ! A true gentleman! And the price was good too ! Excellent customer service!
Great product great price I'm well happy and it's only been in two days even a neighbour has placed a order with the company after seeing mine
Clean and swift installation. All components have been installed together with the panels within one day. The system is working without any issues. We are very happy and recommend ESE Group to our friends.
From the very first contact to the fitting and subsequent follow up everyone in the company was on top of their game. The products used were top quality and the cost was more than competitive
Our straightforward process could see you saving on bills in just a few weeks
Get your highly competitive no-obligation quote
Our straightforward process could see you saving on bills in just a few weeks!
Enter your postcode and answer a few questions about you and your property
Chat with one of our friendly advisors who will answer all of your solar related questions
Once you are happy with your bespoke quote, our expert installers will have you installed within 1 month
You can expect to see your energy bills reduce within the first month of having your solar panels installed
Get your highly competitive no-obligation quote in less than 60 seconds
Some of the most common questions about voltage optimisers are answered for you here…